Dark Shadows Slumps Behind History-Making Avengers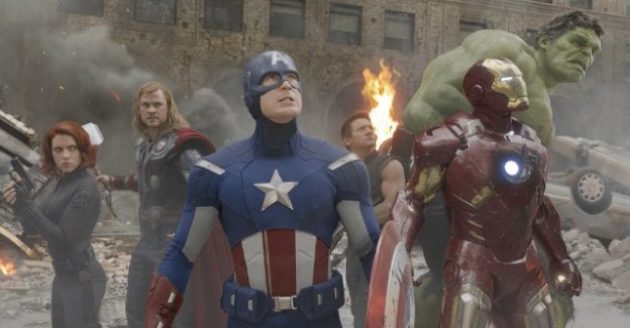 Johnny Depp wanted his and Tim Burton's gothic vampire comedy Dark Shadows to be anything but Twilight. Mission accomplished, I suppose: The film fizzled into a very distant second place behind another jaw-dropping performance by The Avengers, which continued to rewrite the blockbuster history books in its second weekend. Your Weekend Receipts are here.

1. The Avengers
Gross: $103,163,000 ($373,182,000)
Screens: 4,349 (PSA $23,721)
Weeks: 2 (Change: -50.3%)
This week in record-breaking: En route to the $1 billion threshold — which it reached Sunday — Disney's superhero juggernaut stole the distinction of best second weekend ever from Avatar (whose own mark was $75.6 million) and experienced the best-ever second-weekend hold by a film that opened to more than $120 million. (We'll no doubt get obscurer and obscurer as this thing rolls on.) It also became the fastest movie to reach $300 million and then $350 million domestically. Most observers conclude that a top-three all-time berth is likely on the domestic front — displacing The Dark Knight — but perhaps more mind-blowing is the likelihood of Joss Whedon's film to rocket all the way to No. 4 all-time globally — behind Avatar, Titanic and Harry Potter and the Deathly Hallows Part 2 — within the the next week. And it's still got Tuvalu's GDP beat. What can one say, other than, "Good luck, Battleship"?
2. Dark Shadows
Gross: $28,805,000 (new)
Screens: 3,755 (PSA: $7,671)
Weeks: 1
The long-gestating Burton/Depp reimagining of the '60s/'70s supernatural cult-soap darling performed pretty much as well as you might expect a long-gestating Burton/Depp reimagining of the '60s/'70s supernatural cult-soap darling to perform: Soft — at least soft by Burton/Depp standards, which have been good for at least twice Dark Shadows' opening two of the last three times they got together (2010's Alice in Wonderland and 2005's Charlie and the Chocolate Factory). Meanwhile, from atop its mountain of Avengers cash, Disney snickers knowingly in anticipation of the sixth installment of the lucrative Depp/Verbinski franchise it has on the way next summer in the way of The Lone Ranger AND the potential for Burton/Depp to rekindle their box-office fire with an Alice in Wonderland sequel. John Carter who?
3. Think Like a Man
Gross: $6,300,000 ($81,917,000)
Screens: 2,052 (PSA $3,070)
Weeks: 4 (Change: -22.3%)
Meanwhile, how about that lucrative Tim Story/Taraji P. Henson partnership?! What? No? OK.
4. The Hunger Games
Gross: $4,400,000 ($386,902,000)
Screens: 2,531 (PSA $1,738)
Weeks: 8 (Change: -21.3%)
Gary Ross/Lenny Kravitz? Ugh, fine.
5. The Lucky One
Gross: $4,055,000 ($53,721,000)
Screens: 2,839 (PSA: $1,428)
Weeks: 4 (Change: -24.5%)
Someone had to finish fifth.
[Figures via Box Office Mojo]
Follow S.T. VanAirsdale on Twitter.
Follow Movieline on Twitter.