Jeremiah Johnson Blu-ray: Robert Redford's Unforgiving Western Adventure Turns 40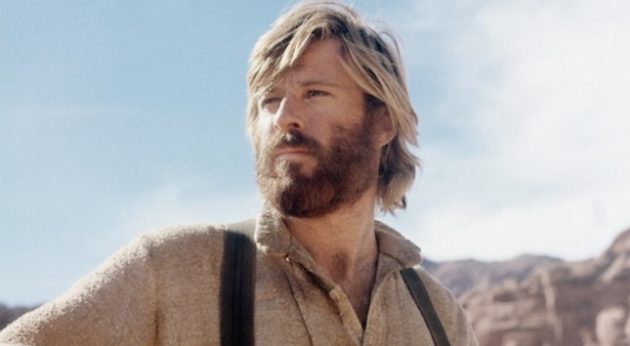 The film: Jeremiah Johnson (1972), newly available on Blu-ray via Warner Home Video.
Why it's an Inessential Essential: The audio commentary on the new Blu-ray of Jeremiah Johnson suggests that director Sydney Pollack's time helming the serio-comic 1972 Western mirrored his inexperienced protagonist's uphill struggle to survive in pioneer America. Before making Jeremiah Johnson, Pollack directed episodes of such western tv shows as Frontier Circus and The Tall Man and even a feature-length western called The Scalphunters (1968). Still, Pollack is not normally associated with Westerns. And after hearing him talk about some of the travails he had filming Jeremiah Johnson, it's easy to see why the film was the late filmmaker's only Western.

On the commentary track (originally recorded for the film's DVD issue) featuring Pollack, Redford and co-writer John Milius, Redford describes Johnson as a "novice tenderfoot" who's just getting the lay of uncharted Western territory. He has no idea how to survive in the American wilderness as a trapper. In fact, Johnson's naïveté is often a great source of humor, as when Johnson is attacked by a grizzly bear that fellow trapper Chris "Bear Claw" Lapp (Will Geer) steers into Johnson's path.
Johnson's story, which is roughly based on Raymond Thorp and Robert Bunker's non-fiction book Crow Killer: The Saga of Liver-Eating Johnson, is about how an inexperienced man learned to adapt in order to survive. His dreams of frontier life are almost never realized in the way he imagines they will be; forces beyond Johnson's control always ultimately determine the circumstances by which he's able to blaze his own trail. For example, Johnson adopts a young boy for a ward after the boy's family family is massacred by Blackfoot Indians. But Johnson does this partly out of indecision; he doesn't have the heart to say "No" to the boy's distraught biological mother. Johnson also marries a Flathead Indian — not entirely by choice. He soon learns to see his wife as the remarkable woman she is but again, Johnson has to adjust his expectations to get even that far.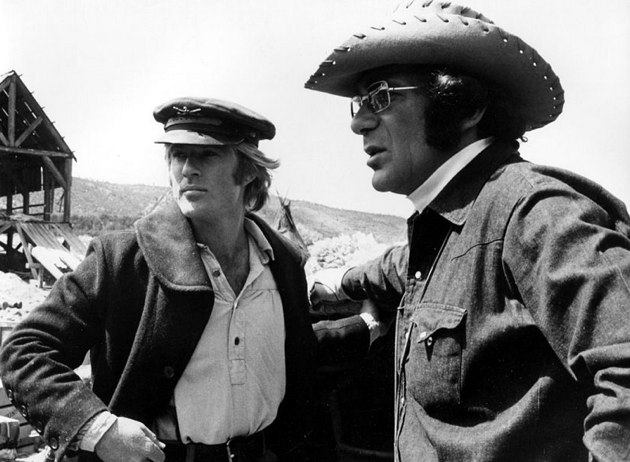 How the DVD/Blu Ray Makes the Case for the Film: Pollack's stories about the making of Jeremiah Johnson are easily the highlight of the film's audio commentary track, including such tales as when he had to lay down chain-link fence in the snow to help the film's trained horses cross treacherously snowy, mountainous terrain, or when he got a live grizzly to chase Redford, saying that the bear had to be teased as if it were a domesticated dog. Pollack was such a gifted raconteur that many of the minor details he relates on the audio commentary prove how effortless his total recollection of shooting Jeremiah Johnson was, like when he anticipates the moment in a scene where Redford trips while wading around in freezing water. Redford's fall that isn't particularly impressive, but the breezy way that Pollack anticipates the minor event certainly is.
Other Interesting Trivia: Pollack's mentality of having to get "everything done on take one" is not at all self-evident from the film's footage, but it's interesting hearing him talk about how, like Johnson, he made due with the resources available to him. This includes working with an "absolute minimum crew," a number of whom were not Pollack's first choices. He describes the film's composers, John Rubinstein and Tim McIntire, as "kids that just auditioned with a tape." He also matter-of-factly recalls that he "didn't even have time to go out and get a known cinematographer," settling for Duke Callaghan, with whom Pollack had previously collaborated on some TV projects. So when Pollack remarks, "If you see how deep the snow is, you see there's no such thing as take two," and you see how beautiful Jeremiah Johnson turned out, you know that Pollack didn't just do the best job he could with the limited resources available to him. Jeremiah Johnson is in fact a testament to Pollack's consummate ability to roll with whatever punches rained down on him.
PREVIOUS INESSENTIAL ESSENTIALS
The Last Temptation of Christ
The Sitter
Citizen Ruth
The Broken Tower
Dogville
Night Call Nurses
Strange Fruit: The Beatles' Apple Records
Simon Abrams is a NY-based freelance film critic whose work has been featured in outlets like The Village Voice, Time Out New York, Vulture and Esquire. Additionally, some people like his writing, which he collects at Extended Cut.