Strange Fruit Tells the Epic, Enthralling Story of The Beatles' Failed Apple Records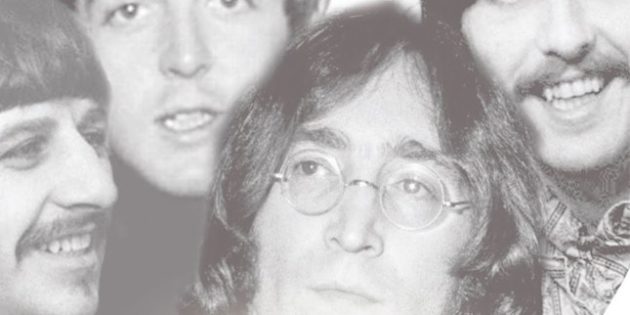 The film: Strange Fruit: The Beatles' Apple Records (2012), available on DVD via Chrome Dreams
Why It's an Inessential Essential: Clocking in at a mammoth 162 minutes, Strange Fruit: The Beatles' Apple Records is an exhaustive new documentary about the short-lived record and film label that the Beatles used to release such artists as Badfinger and James Taylor. And while the absence of Ringo Starr and Paul McCartney and the lack of archival interview footage of the Beatles is striking (John Lennon only chimes in around the 135-minute mark), that's also sort of liberating: The film takes a semi-critical look at why Apple, a label that was meant to have established artists promote new artists, never really took off.

One could easily accuse talking heads like The Iveys' bassist Ron Griffiths of having an axe to grind. Griffiths bad-mouthed Apple and said he was disappointed in their non-existent promotion of the band. But others, like Mojo Magazine's Park Paytress, Apple biographer Stefan Granados and Beatles biographer Chris Ingham, all clearly know their stuff and hold no grudges. They also all have their own unique takes on the artists and history of the Beatles (Paytress is especially fond of Yoko Ono's debut album Yoko Ono/Plastic Ono Band). Ultimately, Strange Fruit works because the filmmakers don't have to be beholden to the Beatles' sides of the story.
That approach is almost immediately rewarding, too: The film quickly establishes that part of the reason why Apple was created was to help the Beatles pay less tax money than they otherwise would have had to. Apple Records' financial failure is, after all, mostly due to creative mismanagement. It's great to see Badfinger guitarist Joey Molland defuse tension by saying that he's not mad at the Beatles but rather at the music industry in general. But it's also more directly the Fab Four's fault for not following through on their ideas and leaving almost all of their new artists in the lurch by not properly promoting them.
How the DVD Makes the Case for the Film: There's an interesting supplementary feature on the DVD where Stephen Friedland (aka: Brute Force) provides an emblematic example of why Apple artists like himself never really had a chance. Friedland was mystifyingly approached by George Harrison in 1968 to release "King of Fuh," a bratty and deliberately button-pushing song that Friedland thought, at the time, was a sign of his "genius."
Along with McCartney, Harrison at the time was the only Beatle to take Apple's mandate to discover and develop new talent seriously. But, after basically stumbling upon Friedland's album thanks to a friend of a friend of a friend, Harrison casually called up Friedland, saying, "'Hello, this is George Harrison. Just want you to know that you have a record on Apple Records.'" Because of the song's risqué nature (Geddit? "Fuh King?"), both the BBC and FCC refused to play it. So as the documentary filmmakers relate through intertitles, even though Harrison "add[ed] string arrangements from the London Philharmonic," EMI, the Beatles' own record label, "refused to press or distribute [the single]," and, "it remained unreleased for years except for a small pressing by Apple of 3,000 copies."
Other Interesting Trivia: Of Strange Fruit's many interesting anecdotes, some of the most interesting are the ones about the artists that crossed paths but didn't make establish any kind of working relationship with Apple or the Beatles. For example, apparently David Bowie and Crosby, Stills, Nash and Young were both considered to be Apple acts but didn't quite make it that far. In the long run, that may not be such a bad thing…
PREVIOUS INESSENTIAL ESSENTIALS
The Last Temptation of Christ
The Sitter
Citizen Ruth
The Broken Tower
Dogville
Night Call Nurses
Simon Abrams is a NY-based freelance film critic whose work has been featured in outlets like The Village Voice, Time Out New York, Vulture and Esquire. Additionally, some people like his writing, which he collects at Extended Cut.