Joseph Gordon-Levitt's New Horrors, Cosmopolis Heads to US, Austin and BAM Fests: Biz Break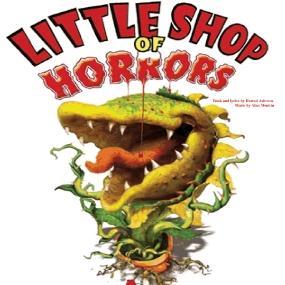 Joseph Gordon-Levitt is looking to bring Little Shop of Horrors to the screen and a distributor nabs U.S. rights to Robert Pattinson's thriller Cosmopolis. Those are among the stories in Thursday afternoon's Biz Break. Also in the mix are highlights from upcoming festivals in Brooklyn and Austin, casting news and soundtrack details for Moonrise Kingdom.

Sleepwalk with Me and Rock 'n' Roll Exposed Bookend BAMcinemaFest
20 New York premieres and one North American premiere will screen at the event taking place June 20th - July 1st in Brooklyn. Benh Zeitlin's Sundance winner Beasts of the Southern Wild will screen as a Spotlight. Highlights include Jonathan Caouette's Walk Away Renée, Jonathan Lisecki's Gayby, Paul Lovelace and Jessica Wolfson's Radio Unnameable, Keith Miller's Welcome to Pine Hill, Dan Sallitt's The Unspeakable Act and Tim Sutton's Pavilion.
Austin Film Festival Unveils Panelists for October Event
The Austin Film Festival announced initial panelist details for its 19th annual event this October. Dozens of writers, filmmakers, agents and managers are on the list of featured participants at the festival, which places a focus on screenwriting. Among those attending are John August (Frankenweenie), Alec Berg (The Dictator), Scott Z. Burns (Contagion), Etan Cahoon (Men in Black III), Evan Daugherty (Snow White and the Huntsman) and Hilary Winston (Happy Endings). More panelists will be added. For a complete list with bios, visit their website.
Some Curious Facts from The Avengers' Facebook Page
The Avengers fanatics are out full tilt on the movie's Facebook with over 5 million playing the new Marvel's The Avengers game via the social networking site. And the cha-ching is looking very promising following hordes of fans overseas. 41% say they plan to see the movie more than twice. And which of the superheroes would most like to be? 37% said they'd like to be Robert Downey Jr's character Iron Man. Scarlett Johansson's Black Widow brought up the rear with only 13%. Oh, come on, fanboys!
From around the 'net…
Joseph Gordon-Levitt Developing Little Shop of Horrors
The actor is developing the project, in which he will possibly star. Broadway's Spider-Man: Turn Off the Dark writer Roberto Aguirre-Sacasa will pen the script, while Marc Platt (Wicked) will produce. THR reports.
EOne Takes Cosmopolis Rights
US and UK rights to the Cannes-bound thriller Cosmopolis have been nabbed by Entertainment One. Directed by David Cronenberg, the film stars Robert Pattinson, Juliette Binoche and Paul Giamatti, Deadline reports.
Demian Bichir Circles Two Projects
Oscar-nominated actor Demian Bichir (A Better Life) is in talks to board Robert Rodriguez's Machete Kills and will star in William Friedkin's indie thriller Trapped," Variety reports.
Wes Anderson's Moonrise Kingdom Soundtrack Revealed
The bulk of the Moonrise hit list includes new compositions from Alexandre Desplat, classical pieces, country classics and French pop. Previous Anderson films like Rushmore, Royal Tenenbaums and The Life Aquatic were scored by DEVO member Mark Mothersbaugh, HitFix reports.
Julie Pacino Take Rights to Mary Pickford Biopic
Julie Pacino and Jennifer DeLia's Poverty Row Entertainment and producer Said Zahraoui are developing the untitled feature from a script by Josh Fagin, which DeLia will direct, Deadline reports.