Elijah Wood Cast In 'Speed... at a Piano'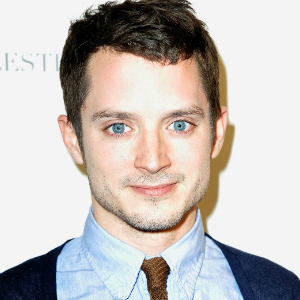 Did you ever think to yourself, what if Keanu Reeves in Speed wasn't on a bus careening through Santa Monica at the behest of a madman but sitting at a piano giving the concert of his life under pain of certain death? No? Well, that's why you, my friend, do not have a movie deal with Elijah Wood in place to star as said pianist. A classical thriller, they'll call it! More on Eugenio Mira's Grand Piano after the jump.

According to THR, Mira's indie thriller trades on a concept as high as it is brilliantly simple:
"The story concerns a once-great concert pianist who suffers from stage fright and comes back to perform after a five-year hiatus. Just when he's about to play the first bar, he notices somebody has written a threatening note on his music sheet. He's now forced to play his best concert ever to save his life as well as his wife's."
"Think Speed at a piano."
Oh, I'm thinking it. And now that I've thought it, I'm thinking Speed at a number of other locations.
Speed at the post office!
Speed at the dry cleaner!
Speed on a Zamboni!
Speed on a boat! (Oh, wait.)
Grand Piano will be written by Damien Chazelle (Guy and Madeline on a Park Bench, The Last Exorcism 2); Rodrigo Cortes, who directed Ryan Reynolds in a box in Buried, along with Buried producer Adrian Guerra, will produce.
Director Mira previously made the genre entries The Birthday and Agnosia and appears in Cortes' Red Lights, but you may also recognize him from this infamous 2010 Fantastic Fest karaoke video in which he, RZA, and future Grand Piano star Wood sing along to the sounds of the Black Eyed Peas. If that's not an auspicious start to a fruitful film collaboration, I don't know what is.
[THR]