GALLERY: Meryl Streep, Martin Scorsese and More Hit the 2012 BAFTA Awards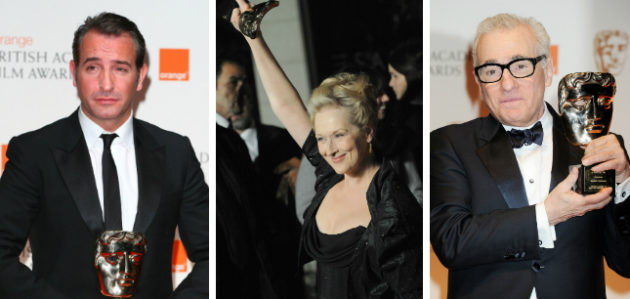 From Meryl Streep to Martin Scorsese and awards season juggernaut The Artist, Hollywood's finest came out in full force Sunday in London for the 2012 BAFTA Awards. (Get the full list of BAFTA winners here.) Hit the jump to see who dazzled on the red carpet and celebrated backstage at the last big hurrah before the Oscars.

Launch the 2012 BAFTA red carpet gallery!