The Artist's Jean Dujardin: Too Sexy for French Censors (But What About Oscar?)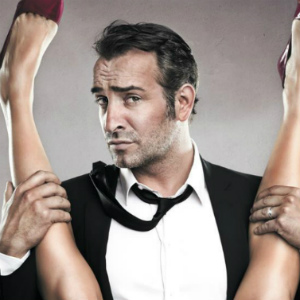 Banned in France! Well, kinda: Movie posters featuring Oscar-nominated Jean Dujardin, up for Best Actor for his turn as a silent film star in the sweet and wholesome The Artist, have been deemed too racy by French censors who recommended that certain billboards for Dujardin's French language film Les Infidels (The Players) be taken down. Judging from the film's redband trailer, Les Infidels is a comedy that features lots and lots of sex. Dirty sex. Upside down sex, suggest the naughty, naughty posters!

According to The Hollywood Reporter, who picked up the trail after French media went to town on the racy materials, Les Infidels is "a series of sketches from directors including Dujardin, Lellouche, Fred Cavaye, Eric Lartigau, Emmanuelle Bercot, Alexandre Courtes and Michel Hazanavicius all centering around the theme of male infidelity."
Dujardin and co-star Gilles Lellouche appear in the posters in pseudo-in flagrante poses, boasting douchey looks of self-satisfaction accessorized by faceless women and female body parts. Of course, pointing out the ridiculousness of these fellas' wanton use of women for sex is probably the entire point of the film (I'm guessing/hoping), but y'know...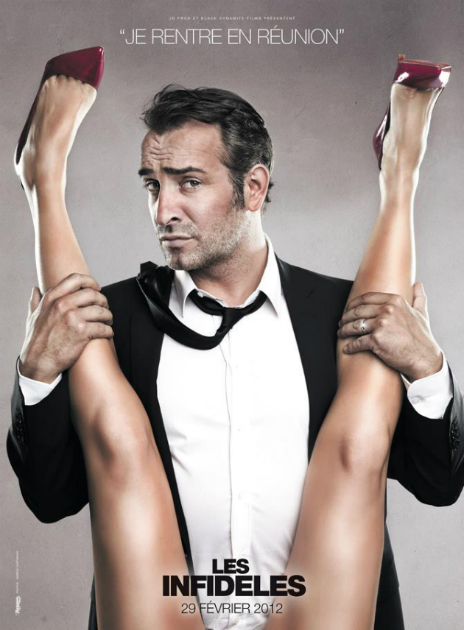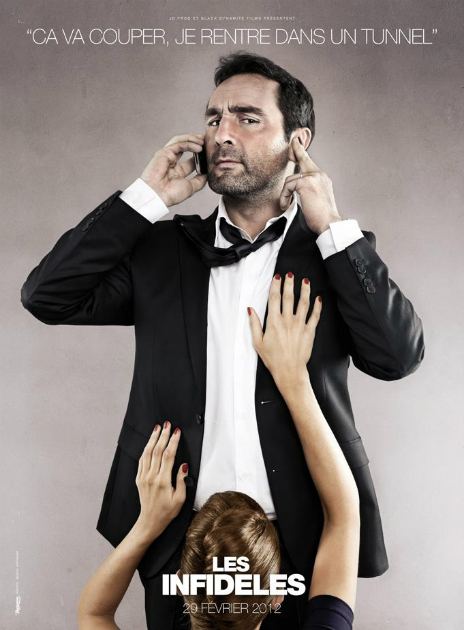 Above tagline translation, per THR: "It's going to cut out. I'm entering a tunnel." Tres classy! But you tell me: Are these posters (courtesy of the film's Facebook page) so bad? And, more relevant to this season: Can these raunchy images damage Dujardin's hold on the Best Actor race?
For more of a sense of the film, and to see Oscar's leading man get down and dirty, watch the French language redband trailer (via EW):
Follow Jen Yamato on Twitter.
Follow Movieline on Twitter.