Watch Elizabeth Olsen in the Real-Time, One-Take Creeper Silent House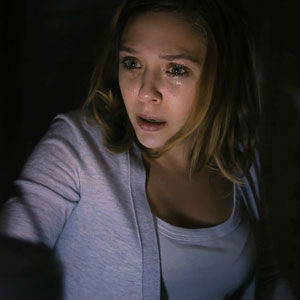 Last year, Sundance It Girl Elizabeth Olsen had two notable films debut in Park City. One was Sean Durkin's Martha Marcy May Marlene, which earned Olsen raves and new fans for her central turn as a paranoid cult survivor. Now comes Olsen's second Sundance '11 pic, Silent House, in which poor Olsen finds herself spooked by bumps in the night and possibly more insidious forces while stuck in a darkened abandoned house. Was it really shot in a single continuous take, as co-directors Chris Kentis and Laura Lau claim? Is there any young actress quite as watchable in moments of terror as the younger Olsen? Watch the trailer and let us ponder these questions together.

Silent House is a remake of the 2010 Uruguayan horror film La Casa Muda, which played the Cannes Film Festival and also used the one-take gimmick. As far as trailers go, this is how you do it. The "inspired by real events" angle has been done to death in modern horror (see: The Devil Inside), but using Texas Chainsaw-style snapshot editing and voice-over makes it feel both fresh and retro at once. And then there's the captivating power of Elizabeth Olsen's face, fascinating even in terror, lit gorgeously within the constraints of a set that seems to rely on practical lighting.
And hey! Her real-time ordeal lasts only 88 minutes. When's the last time a movie promised not to take up too much of your day upfront?
Verdict: Can't wait to shiver and squirm along with Lizzie Olsen on March 9. In real time!