Clint Eastwood Says He'll Keep J. Edgar's Sexual Orientation 'Open to Interpretation'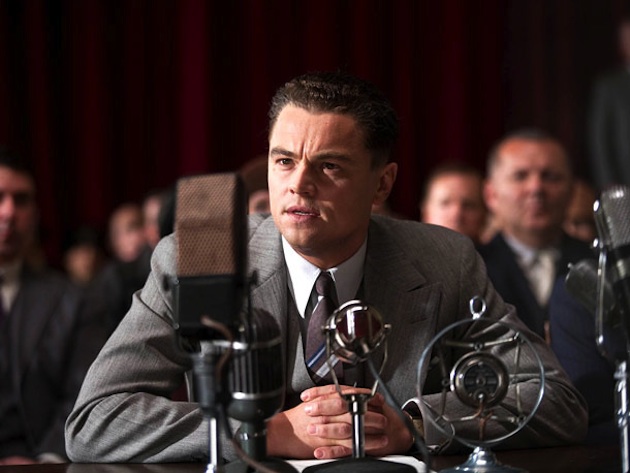 Oh, great. Just when we thought Armie Hammer's kiss with Leonardo DiCaprio in Clint Eastwood's upcoming J. Edgar Hoover biopic was going to be explosive, Eastwood himself is confirming that he's leaving the first FBI director's sexual orientation "open to interpretation." I know a certain TV personality who might have damning evidence to the contrary.
Eastwood says that the rumored affair/relationship between Hoover and his Associate FBI director Clyde Tolson isn't exactly a sure bet: "Some people might say [they] were just inseparable pals. Or maybe it's a love story without being gay, I don't know. But it's very interesting, the way [Dustin] Lance [Black] laid out the script. It was nicely written. It didn't go to the obvious."
First of all, Tim Gunn told us that during his childhood, he's pretty sure he talked to J. Edgar Hoover while he was dressed up as Vivian Vance. That doesn't make J. Edgar Hoover gay, but that does mean he, y'know, dresses up as Vivian Vance. Makes you think J. Edgar Hoover had firm answers about his own sexual orientation, and none of the ambiguity that Eastwood describes. Plus, J. Edgar Hoover was a real person, not a literary character. Can we stop pretending there's anything to "interpret" about whether he preferred to sleep with men?
Mind you, there've been plenty of biopics featuring main characters whose sexual preferences remain nebulous: For instance, in 1977's Julia, Jane Fonda, as playwright Lillian Hellman, attacks a restaurant patron who questions her relationship with the titular activist. The difference between the ambiguity in that movie and in the ambiguity in J. Edgar is how that gray area relates to the public perception of the real-life subjects. Lillian Hellman is a fascinating figure for reasons other than her rumored romances, but I'd argue that J. Edgar Hoover's (allegedly) closeted behavior is central to his intrigue. I can't see how the movie will function without fully exploring his emotional side, but whatever: Maybe we'll still get an "interpretable" Armie Hammer kiss out of it! Or a couple of knowing stares! Or some fancy, arguably gay lighting!
• Clint Eastwood Says Hoover's Sexuality 'Open to Interpretation; [HitFix]