GALLERY: Kate Bosworth, Ryan Gosling, and More Hit the L.A. Film Fest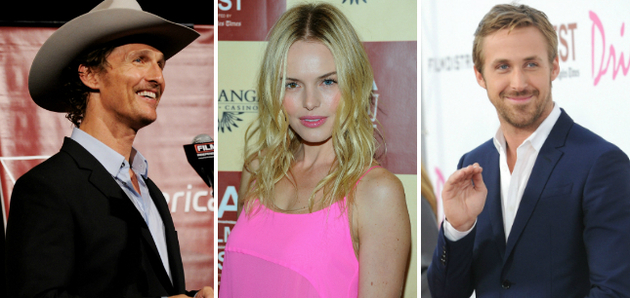 Jack Black, Shirley MacLaine, and Matthew McConaughey kicked things off with Richard Linklater's Bernie. Ryan Gosling, Christina Hendricks, and their Drive co-stars hit the red carpet with director Nicolas Winding Refn. Kate Bosworth & Co. presented the indie rom-com Life Happens the same night that the cast of the vogueing flick Leave it on the Dance Floor turned a rooftop party into a runway ball complete with live performances, drag queens, and wanton fabulousness. The 2011 L.A. Film Fest is in full swing, and so is Movieline's star-studded red carpet gallery! Hit the jump for a peek at the celebs (and divas) who hit the fest this weekend.
Click to launch the 2011 L.A. Film Fest gallery!
Get more of Movieline's coverage of the 2011 L.A. Film Fest.