INTERVIEW: Ethan Hawke & Richard Linklater Discuss 'Before Midnight' At Tribeca Film Festival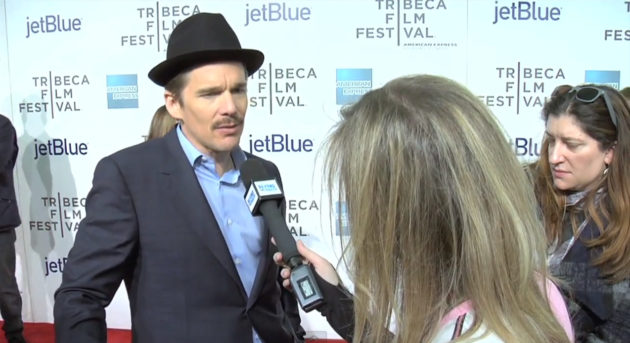 "I've been acting since I was 13 years old, so I love playing around with different genres of movies...It keeps my profession fresh for me," Ethan Hawke told me on the red carpet at the Tribeca Film Festival.
Hawke is here to make the rounds for Before Midnight, the third entry in writer/director Richard Linklater's popular indie franchise.  It's been 18 years since the actor starred opposite Julie Delpy in the first film, Before Sunrise, but Hawke still remembers that initial experience fondly.  "Richard Linklater was the first person of my generation who I felt like, was, a grown-up artist."
As for Linklater, he's happily surprised that new audiences are discovering this third entry.  "It's really cool!  Young people like this one too...It really stands on its own.  I would like people would see this and then go back and see the others.  It moves you in a different way."
Check out my full interview below:
More on Before Midnight:
Follow Grace Randolph on Twitter.
Follow Movieline on Twitter.