Twilight Of 'The Host': A Sequel Is Not Likely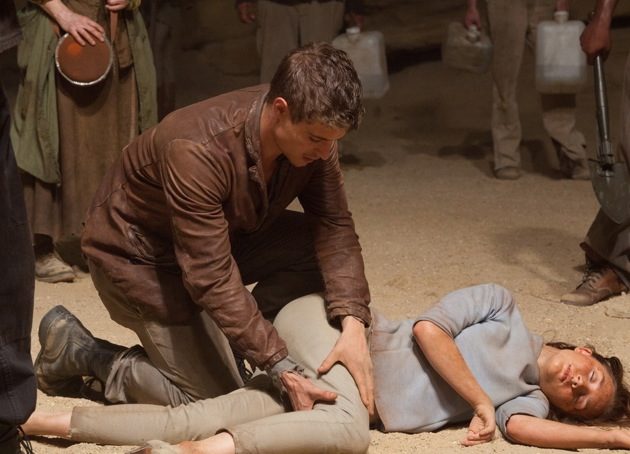 Has The Host already entered its twilight as a potential film franchise? Stephenie Meyer has said she envisions her sci-fi follow-up to the blockbuster Twilight novel franchise, as a three-novel story arc, but the probability of those future books translating into a movie trilogy is looking iffy at best.
A spokeswoman for The Host says information regarding the probability of a sequel "is not available at this time," but the film's dismal opening weekend  does not bode well for a follow-up.  The hordes who swarmed the film adaptations of Meyer's Twilight saga apparently did not find a romance about a parasitic alien nearly as compelling because they did not show up at the cineplex last weekend.
The Host's Box Office Sales Were Dismal
According to Box Office Mojo, The Host did $10.6 million its opening weekend, and as of April 2, it has made only $23.5 million worldwide — little more than half of its $40-million production budget. International box office results, which have become increasingly important, also lagged behind domestic. (In comparison, G.I. Joe: Retaliation, which is getting a sequel, has grossed almost $140 million worldwide at the box office as of April 2.)
But that's not the only factor that makes a sequel unlikely. At the Los Angeles premiere of The Host on March 19, Meyer told EW.com that she was still working on the second novel.  (The movie's director Andrew Niccol, who expressed interested in helming a sequel even cracked, "Show me the book, Stephenie....You shouldn't be here. You should be home writing."
The Follow-Up Novel Isn't Finished
The longer Meyer takes to finish the book, the greater the likelihood that the already meager interest in the movie version of The Host — and any sequel it might spawn — will dissipate further, while the first film's cast members, who've expressed an interest in doing a sequel, grow older and commit to other films.
In other words, you have a better chance of contracting a tapeworm than seeing a sequel to The Host.
Follow Frank DiGiacomo on Twitter.
Follow Movieline on Twitter.