WATCH: 'The Great Gatsby' Trailer: There Will Be Screaming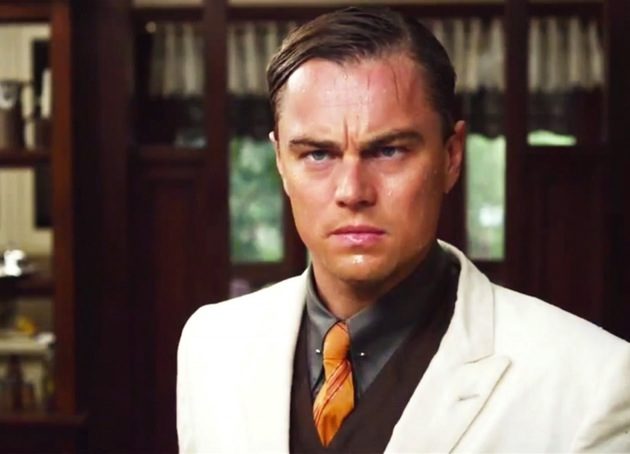 A new trailer for  The Great Gatsby has hit the web. Let's see if it has all the ingredients of a Baz Luhrmman joint:  Hot, youthful actors with well-defined jaws?  Check. Eye-popping colors? Check. Settings suitable for an Architectural Digest cover story, even when they depict abject poverty?  Check. Iconic period-piece story juxtaposed with hot-right-now soundtrack?  Check. Multiple scenes of operatic emotional outbursts? CHECK!
Luhrmann may make cool films, but his cinematic world runs hot. So, it's amusing — but not surprising — to see that there is quite a bit of screaming going on in this new clip, which you can watch in its entirety at the end of the post.  The first example can be found at the 35-second mark when Leonardo DiCaprio's Jay Gatsby reacts rather emotionally to Joel Edgerton's needling. (He plays Tom Buchanan.)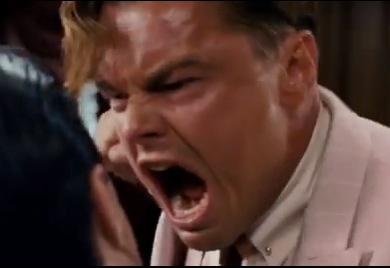 From there, it's a glimpse of the hell of war, as seen once more through the gaping mouth of DiCaprio: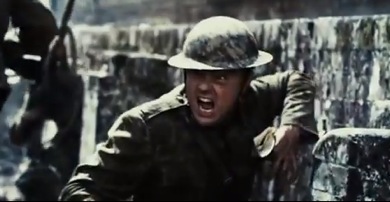 Next comes a shot of Tobey Maguire all dressed up and looking like he's auditioning for the part of the Green Goblin in Sam Raimi's Spider-Man.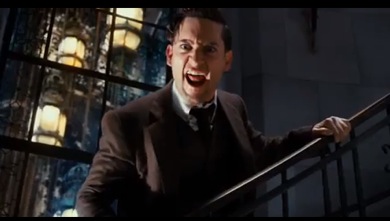 A little later, we get Jason Clarke, who was so damn good in Zero Dark Thirty, pulling off a complex running-and-screaming combo.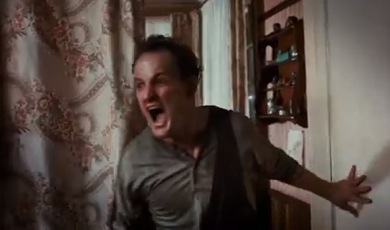 And then it's back to Maguire for  what looks like a five-vein meltdown....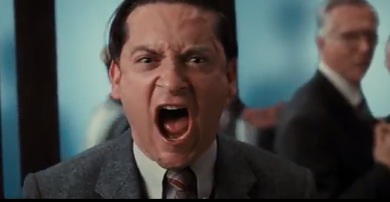 Put those all together and you get this: 
Pages: 1 2