WATCH: Pepper Dons Armor & The Mandarin Sheds Weird Dialect In International 'Iron Man 3' Clip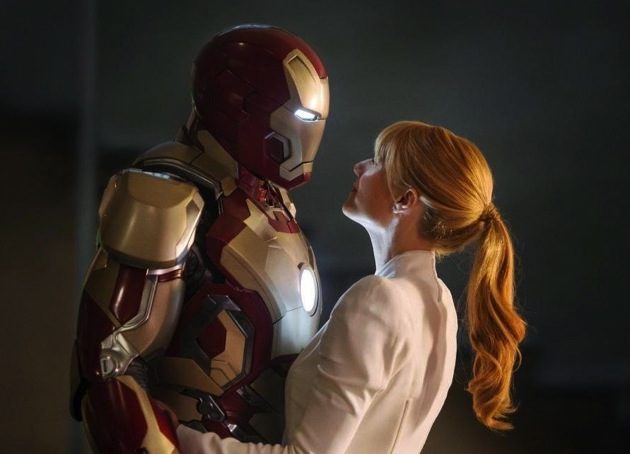 If you've been following reports about Iron Man 3, then you know that Gwyneth Paltrow's character Pepper Potts dons an armored suit during the Mandarin's helicopter attack on Tony Stark's home. But now you can actually see her in the suit in this international TV spot for the movie.  Gywnnie looks great, but I'm more interested in the Mandarin's affectation-free "You'll never see me coming" voiceover.
Check out the clip below (via Indiewire), listen to Ben Kingsley say the line, then check out the American trailer that hit the web earlier in March and listen to Kingsley say the same line.
See what I mean?  The international version is much more plainspoken (and preferable, if you ask me).
I've asked a Disney spokeswoman if a decision has been made to eliminate Kingsley's weird dialect or if the Mandarin's less affected voiceover is unique to one of the film's international releases.  I'll update accordingly.
More on Iron Man 3: 
Follow Frank DiGiacomo on Twitter.
Follow Movieline on Twitter.