First Look: Roughed-Up Robert Pattinson Looks Bloody, Hot In 'The Rover'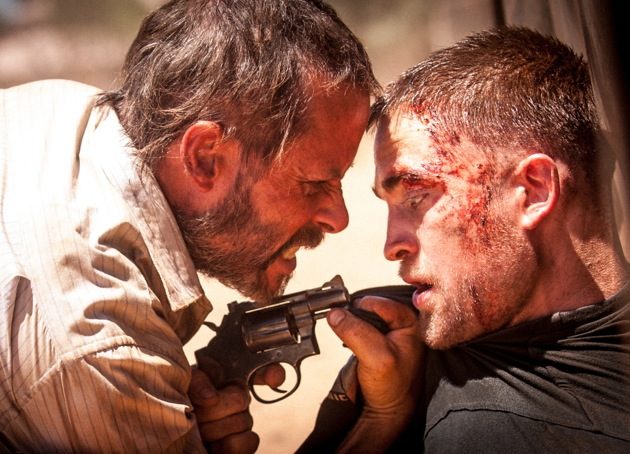 Edward who? Robert Pattinson has made some smart post-Twilight choices. After working with David Cronenberg in the memorably weird  Cosmopolis, the heartthrob actor has now gone completely off-road for Animal Kingdom director David Michod's gritty, violent follow-up,  The Rover, which is shooting in the unforgiving Australian desert. And judging from this first still from the set,  the bedroom-eyed actor's sparkly vampire days are well behind him.
In this shot, Pattinson is oozing blood, not drinking it and looking a little hot under the collar as he is threatened by an even grungier looking Guy Pearce. According to Hey Guys.co.uk, the movie is set in the near future where "a worldwide financial collapse has sent people to the mines of the Australian desert."  Pattinson is described as a "troubled and damaged soul" who's a member of the gang that has run afoul of the "dark, dangerous and murderous" Pearce. Here's the official synopsis:
Eric (Pearce) has left everything, everyone and every semblance of human kindness behind him when a gang of desperate criminals steals his last possession.  Eric sets off on a ruthless mission to track them down, forced along the way to enlist the help of Rey (Pattinson), the naïve and injured junior member of the gang who was left behind in the chaos of the gang's most recent robbery.
The movie is expected to hit theaters in 2014, and it also features the very talented Scoot McNairy who played memorable characters in Killing Them Softly,  Argo and Promised Land last year.
[Hey Guys]
Follow Frank DiGiacomo on Twitter.
Follow Movieline on Twitter.