Light of Day, Part 2: Paul Schrader Taking Wait-And-See Approach To Lindsay Lohan's Plea Deal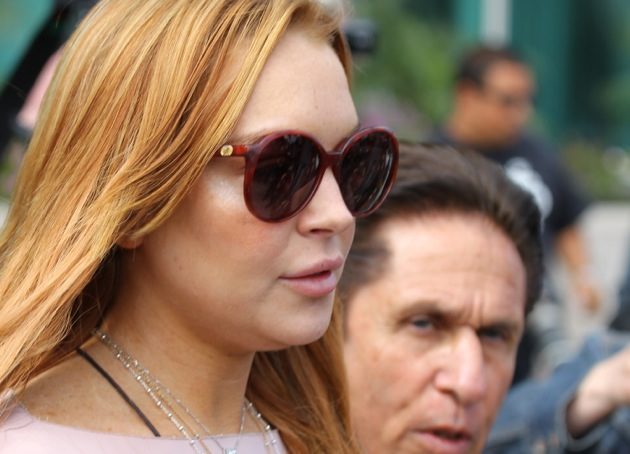 News of Lindsay Lohan's plea deal puts her one step closer to a comeback. Back in February, I wrote that if Lohan could avoid going to jail over charges of reckless driving and lying to police and reinstitute some self-discipline into her life, her raw performance in Paul Schrader's The Canyons could mark the beginning of her redemption as an actress.
Details of Lindsay Lohan's Plea Deal
As of this afternoon, Lohan can check off that first box on what could be the path back to a productive acting career worthy of her talent. As USA Today reported,  she and her legal team, led by Mark Jay Heller, struck a plea deal with prosecutors in which the Herbie Fully Loaded actress will do 90 days in a lockdown rehab facility and 30 days of community service. She'll also undergo psychological counseling for 18 months.
The newspaper reported that, following Lohan's court date,  Heller told reporters outside the Los Angeles Superior Courthouse, "I am very confident that you won't be seeing Lindsay Lohan in any criminal courts any time in the future."  He also explained why Lohan took the plea deal: "At the conclusion of this case, Lindsay will have a completely clean record. And I think that's an extremely important element to this case."
The Canyons Director Paul Schrader's Reaction To LiLo's Sentence
When I first heard about the outcome,  I emailed Schrader to get his reaction. When I interviewed him for post I wrote in February, the Affliction director hinted that he was interested in working again with Lohan.  (The New York Times reported that Schrader was interested in casting in the lead role for a remake of Gloria,  — about a mob moll and a six-year-old boy being chased by hitmen and law-enforcement officials — that originally starred the great Gena Rowlands.)
The filmmaker's response was cautiously optimistic.
Schrader wrote he and his wife, actress Mary Beth Hurt, had dinner with Lohan last week at Minetta Tavern in Greenwich Village.  Lohan, he wrote,
"saw the film again and is enthusiastic to promote it. There will be international festival appearances in the future which she hopes to attend. We also discussed future work but, for now, we wait and see how the plea bargain plays out."
One Lingering Cause For Concern: Lindsay's Dad, Michael Lohan
Sounds promising. Now, if only Lohan could put more distance between her and her attention-starved father who seems to have no shame about turning his daughter's legal woes into a press opportunities for himself.  Here's what USA Today reported about Daddy's post plea-deal performance:
Heller was quickly chased away from the press conference by Lohan's father, Michael, who was present during the hearing. Michael Lohan then took to the microphones and proceeded to bash Heller, accusing him of not keeping Lindsay posted on negotiations. Michael said that Heller needs to "stop using Lindsay to make money and a name for himself." However, the actress' father did say that the sentence to rehab would probably be a good thing for her.
Papa Lohan is doing a bit of projecting here.  Someone should get him a muzzle.
More on Lindsay Lohan: 
Follow Frank DiGiacomo on Twitter.
Follow Movieline on Twitter.