WATCH: 'Evil Dead' Looks Increasingly Review-Proof In New Video Clips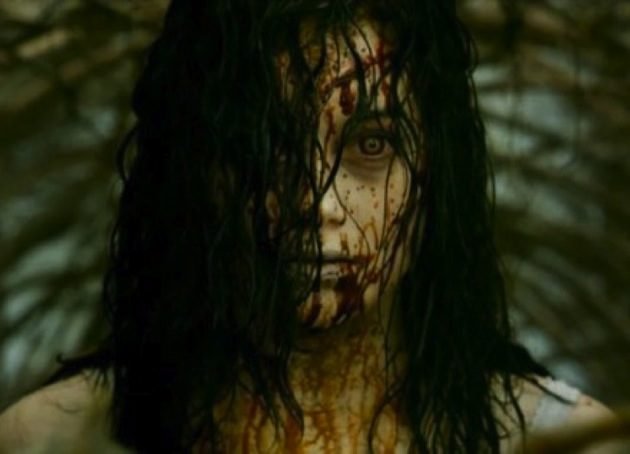 Like the drip, drip, drip of blood from a freshly mutilated corpse, the producers of Evil Dead have released two new video clips that reveal a little bit more of Uruguayan filmmaker Fede Alvarez's super-gory remake of Sam Raimi's horror classic. And, despite some disappointed critics, the movie is looking increasingly review-proof.

What The Critics Are Saying About Evil Dead
Alvarez's blood-soaked Version 2.0 has generated a lot of buzz since its SXSW premiere, even if it didn't universally wow the critics who've written about it.
The headline of Chris Tilly's IGN review called Evil Dead "A Brilliant New Take On A Horror Classic," and Variety's Joe Leydon wrote that "The rare remake that likely will be enjoyed most by diehard fans of its predecessor."
But other reviewers weren't so generous. SlashFilm's Russ Fischer groused, "look away from the gore and you'll see a confused movie that lurches in different directions from one step to the next."  And Indiewire's Eric Kohn wrote: "With simpler aims and oodles of blood, the new movie is a watered down scare-fest that works in spite of its formula by constantly frightening audiences into submission."
And yet, with the exception of Fischer, the aforementioned critics seem to agree that, whether or not Evil Dead holds up under their critical scrutiny, it is going to put asses in seats.  As Kohn wrote: "The enthusiasm from SXSW may help kick off solid word of mouth, but this movie more or less sells itself with the trailer. "
The big question, as Leydon pointed out, is whether the gore factor "could literally scare off [audiences] accustomed to less explicit, PG-13 fare."  That could mean the difference between a great box-office take  and merely a good one.
New Videos Generating More Buzz
As for the clips, the first is a relatively tame TV spot that's more about ratcheting up tension than chainsawing off limbs.  The second is a teaser for Wondercon, (where the film will be screened next) that features an intro by Alvarez and producers Bruce Campbell and Rob Tapert.
[Variety, IGN, SlashFilm, Indiewire]
Follow Frank DiGiacomo on Twitter.
Follow Movieline on Twitter.