Miami International Film Festival Sets 30th Anniversary Lineup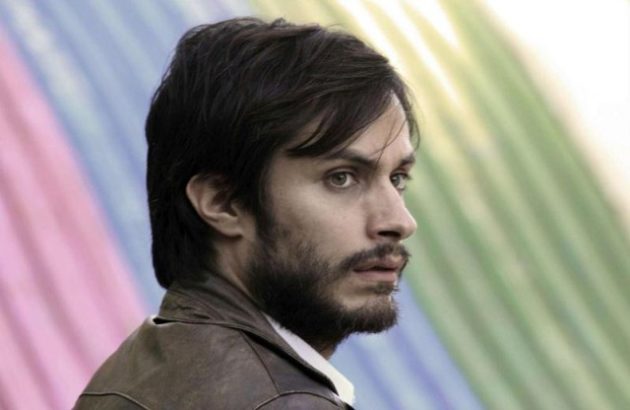 Oscar-nominated feature No by director Pablo Larraín starring Gael García Bernal are among the ten Galas that will screen at the 30th Miami International Film Festival. The ten-day fest will host 117 features and 12 shorts from 41 countries with an emphasis on films from Latin America.

[Related: River Phoenix's Last Film To Debut At Miami International Film Festival]
No, which screened at the recent Sundance Film Festival, is based on the true story about an ad executive who comes up with an ad campaign to defeat Chilean dictator Augusto Pinochet in 1988. The film will screen in Miami's CineDwntwn Galas along with other Sundance offerings, Twenty Feet From Stardom (Opening Night Film) by U.S/ director Morgan Neville, Sebastian Junger's Which Way Is the Front Line from Here? The Life and Time of Tim Hetherington by Sebastian Junger, screening in the Documentary Competition along with Marc Silver's Who Is Dayani Cristal?, Valentine Road, Gideon's Army and Blackfish/
Radius-TWC's Twenty Feet from Stardom turns the spotlight to some of the world's biggest singers' backbone, their backup singers. Maiken Baird and Michelle Major's Venus and Serena will screen Awards Night March 9th. The doc will spotlight the American tennis superstars siblings.
As previously announced, the festival will honor two remarkable directors with Career Achievement Tributes: renowned Swedish writer-director Lasse Hallström (My Life as a Dog, What's Eating Gilbert Grape) and Spanish producer, writer, and Oscar-winning director Fernando Trueba (Belle Epoque, Chico & Rita). MIFF will screen the directors' latest works including The Hypnotist by Hallström and The Artist and the Model by Trueba. 
The 30th Miami International Film Festival runs March 1 - 10. Galas, documentary and Ibero-American competition categories follow. For a list of further MIFF films, visit their website.
CineDwntwn Galas
Amor Cronico (USA/Cuba, directed by Jorge Perrugorría)
The Artist and the Model (Spain, directed by Fernando Trueba)
The Boy Who Smells Like Fish (Canada/ Mexico, directed by Analeine Cal y Mayor)
Dark Blood (Netherlands, directed by George Sluizer)
Eenie Meenie Miney Moe (USA, directed by Jokes Yanes)
The Hunt (Jagten) (Denmark, directed by Thomas Vinterberg)
The Hypnotist (Sweden, directed by Lasse Hallström)
NO (Chile/USA, directed by Pablo Larraín) *2013 Oscar Nominated for Best Foreign Film
Twenty Feet From Stardom (USA, directed by Morgan Neville)
Venus and Serena (USA, directed by Maiken Baird and Michelle Major)
Documentary Competition:
Viva Cuba Libre: Rap Is War (USA, directed by Jesse Acevedo)
Blackfish (USA, directed by Gabriela Cowperthwaite)
The Crash Reel (USA, directed by Lucy Walker)
Cubamerican (USA, directed by Jose Enrique Pardo
Far Out Isn't Far Enough: The Tomi Ungerer Story (USA, directed by Brad Bernstein)
Gideon's Army (USA, directed by Dawn Porter)
Sagrada: The Mystery of Creation (Sagrada: El misteri de la creació) (Switzerland, directed by Stefan Haupt)
Valentine Road (USA, directed by Marta Cummingham)
Which Way Is the Front Line From Here? The Life and Time of Tim Hetherington (USA, directed by Sebastian Junger)
Who Is Dayani Cristal? (United Kingdom/Mexico, directed by Marc Silver)
Ibero-American Competition (fist-time feature filmmakers from Spain, Portugal and Latin America):
The Boy Who Smells Like Fish (Mexico/Canada, directed by Analeine Cal y Mayor)
Edificio Royal (Colombia/Venezuela/Germany, directed by Iván Wild)
Good Luck, Sweetheart (Boa Sorte, Meu Amor) (Brazil, directed by Daniel Aragão)
Miguel, San Miguel (Chile, directed by Matías Cruz)
Molasses (Melaza) (Cuba/France/Panama, directed by Carlos Días Lechuga)
No Autumn, No Spring (Sin otoño, sin primavera) (Ecuador/Colombia/France, directed by Iván Mora)
Solo (Uruguay/Argentina/Netherlands/France, directed by Guillermo Rocamora)
The Swimming Pool (La piscina) (Cuba/Venezuela directed by Carlos Machado Quintela)
Villegas (Argentina/Netherlands/France, directed by Gonzalo Tobal)