SUNDANCE: Directors Tease 'The Square,' 'American Promise,' 'Pit Stop,' 'A River Changes Course,' 'This Is Martin Bonner,' 'Who Is Dayani Cristal'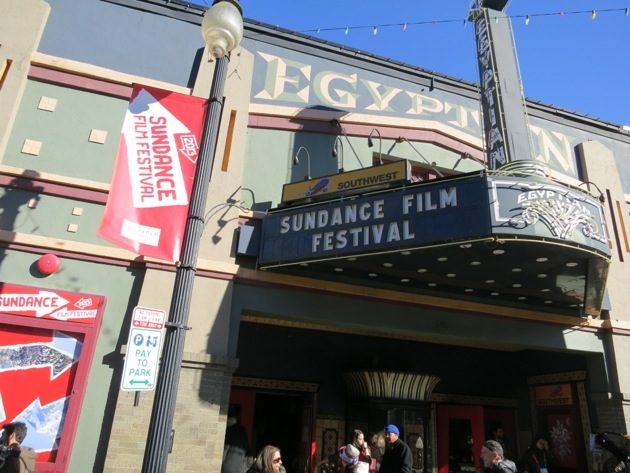 A River Changes Course by Director Kalyanee Mam [World Documentary Competition]
Synopsis:
In her feature directorial debut, Kalyanee Mam, the cinematographer for the Academy Award–winning documentary Inside Job, explores the damage rapid development has wrought in her native Cambodia on both a human and environmental level. Rural communities, used to reaping the bounty of their mountainous jungles and lush rivers, have witnessed their forests being cleared, land becoming scarce and costly, and fishing stocks rapidly depleting. No longer able to provide for their families, and often accruing massive debt as a result, many Cambodians have been forced to leave their rural lives behind to seek employment in the industrial factories of Phnom Penh.
Following her subjects for more than two years, Mam achieves a profound intimacy with them as they confront these challenges in this stunningly shot vérité portrait. Unable to pursue an education, and forced to separate from their families, they find it hard to imagine a better future when they can barely survive in the present. [Courtesy of Sundance Film Festival]
A River Changes Course quick pitch:
Three young Cambodians struggle to overcome the crushing effects of deforestation, overfishing, and debt in this beautiful story of an ancient culture ravaged by globalization.
…and why it's worth checking out at Sundance:
A River Changes Course is a universal story of struggle, survival, love, family, and hope. It is also a sensory, beautiful, and magical journey into the lives of three individuals and their families. Instead of being told what to see and how to feel, the audience is deeply immersed in a unique world they have never seen before, navigating the deep jungles, the turbulent waters, and the tapping and humming of garment factories and wanting to learn, explore, and discover more about this world, these families, and ultimately, themselves. It is a journey that will leave you breathless, impassioned, and uniquely connected to this beautiful but also challenging world we live in.
Filming in the Cambodian jungle:
Ratanak Leng was with me throughout most of the filming. We often joked with each other that each of the regions and stories had their own unique qualities and challenges.
When we filmed in the Northeastern jungles of Cambodia, we hired and packed nine motorcycles with our equipment, food, water, and a small generator to provide power for uploading footage onto our hard drives. We placed the motorcycles on boats, crossed a tributary of the Mekong River, and climbed nine mountains to reach Sav Samourn and her family living in the deep jungles. There, we trekked through thick forests, bathed in the local spring, and slept in a small hut where the family stored their rice grains and chickens. We dreamt of ice-cold drinks, long showers, and the hot and delicious sour fish soup that awaited us at our favorite restaurant in Stung Treng.
In the floating village on the Tonle Sap River, filming Sari and his father on a small, rocking boat in the extreme heat was both challenging and draining. I stored all the camera equipment in a tin box to keep them from getting wet and Ratanak and I managed as best we could to keep from falling into the river since neither of us knew how to swim! But the best part of filming on the river was the floating café that always delivered a nice, cool glass of iced coffee served with plenty of condensed milk, sometimes a half glass full!
The most challenging day of filming with Khieu was when I decided to follow her back home at 2 o'clock in the morning. I went alone because I didn't want to bother Ratanak or Piseth to drive me there. We took a motorcycle through the rain from Phnom Penh to Svay Rieng. I used my raincoat to cover up the camera equipment and emerged at the ferry drenched. We arrived in Svay Rieng at 8 o'clock in the morning and I continued to film throughout the day in the heat. After that day, I was sick in bed for two weeks.
And thoughts on the trailer:
Chris Brown, our editor, did an amazing job on the trailer and an even more incredible job editing the entire film. In the trailer, it was really important for us to reveal the beauty and subtlety of the film while sparking a curiosity to further explore and immerse in a unique and beautiful world.
--