SUNDANCE: Directors Tease 'The Square,' 'American Promise,' 'Pit Stop,' 'A River Changes Course,' 'This Is Martin Bonner,' 'Who Is Dayani Cristal'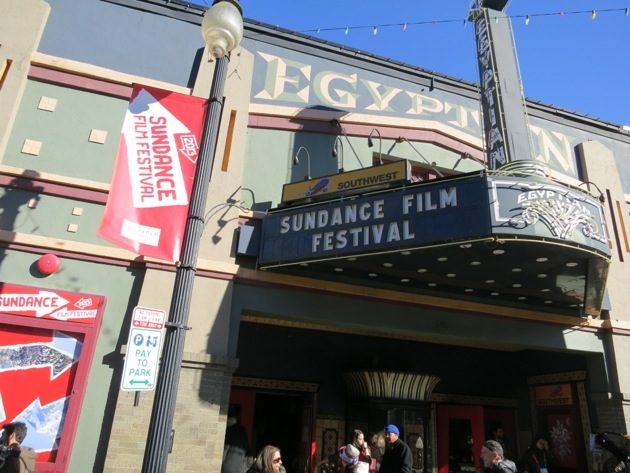 Pit Stop by Director Yen Tan [NEXT Section]
PIT STOP (Clip) from Yen Tan on Vimeo.
Synopsis:
Recovering from an ill-fated affair with a married man, Gabe finds solace in the relationship he maintains with his ex-wife and daughter. On the other side of town, Ernesto evades life at home with his current live-in ex-boyfriend by spending much of his spare time in the hospital with an ailing past love. Impervious to the monotony of their blue-collar world, they maintain an unwavering yearning for romance.
Far from the gay centers of the world, director Yen Tan explores the complex and oft-forgotten lives of gay men in small-town America. The understated, contemplative nature of Ernesto and Gabe's story is told from the perspective of an observer, allowing us—even if just for a moment—to understand what it means to be an outsider. The emotional isolation the two men have grown accustomed to is captured in a subtle, optimistic, poetic fashion while avoiding melodrama. In a refreshingly quiet film, Tan's protagonists never try to run away from their relatively hollow surroundings, but opt to fill life's deepest voids with their tenacious confidence. [Courtesy of Sundance Film Festival]
The Pit Stop quick pitch:
Two working class gay men in a small Texas town are seeking love and connection. Then they find each other.
…and why it's worth checking out at Sundance and beyond:
Pit Stop revolves around characters that we rarely see in cinema. And there's a very wonderful and moving love scene that has to be experienced in a room full of people.
Animals and challenges shooting while business is running:

We shot at a gas station that was still opened for business, so there were always random cars drifting in and out of our wide shot, which was very frustrating because we were also losing daylight. After busting several takes, our very pretty production manager went up to the driveway where cars were entering and stopped traffic, literally, by nicely telling the drivers we were shooting and just needed a few minutes.
Everyone happily obliged and we immediately got the shot we needed. We also had animals in the film, a huge no-no in indies. People who've seen the film were completely charmed by our cat's "performance," not knowing that we had to roll on her for what seemed like forever to get twenty seconds of useable footage. Our dog, on the other hand, was always cooperative. This is why I remain a dog person.
Insight on the cast:

We found most of our cast through auditions. Amy Seimetz was someone we were very interested in from the beginning, and after casting her, her agency, William Morris Endeavor, put us in touch with Bill Heck. The hardest part of casting was that our short-listed actors were all very, very good. My heart definitely broke when we finalized our decisions and had to start turning people down.
And insight about the trailer:
(credit: Bill Heck as Gabe and Amy Seimetz as Shannon)
Gabe and Shannon have split up but they're still in good terms with each other, and are also raising a kid together. Gabe's gay and Shannon is aware of it. This is a pivotal scene that shows the dynamics of a conflicted love between people who are otherwise compatible. It's an extension of one of the film's major theme: our essential desire in finding someone to connect with, and its ongoing process that often involves compromising and challenging ourselves in redefining what loving another person means.
--