Oscar Index: Argo-Sell Yourself — It's Crunch Time, Nominees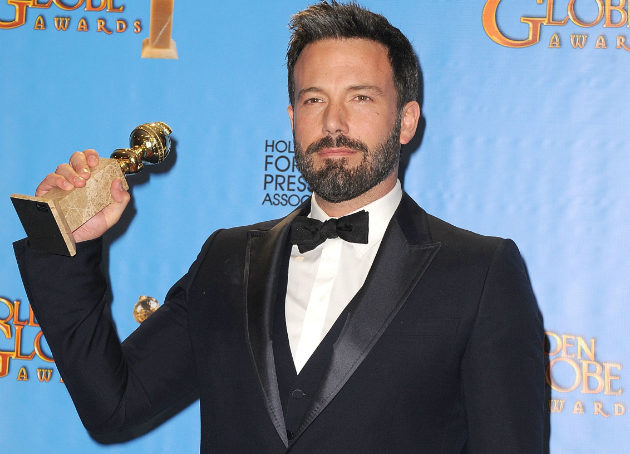 Oscar voters might simply be too intimidated not to vote for Tommy Lee Jones, whose looks-could-kill scowl in response to Will Ferrell and Kristen Wiig's Golden Globe's bit launched a thousand memes. But this remains the closest race and the one hardest to predict. Noted Christopher Rosen, "Christoph Waltz won (a Golden Globe) -- which was great, since he was great in Django Unchained -- but (a) he didn't have to go up against Robert De Niro at the Golden Globes and (b) he might not have the same support from the AMPAS that he did three years ago, when he was a Hathaway-like shoo-in. That means a Hollywood lifer like De Niro or Tommy Lee Jones could swoop in and take the trophy. Or maybe not, and Waltz dances off with his second Oscar. Stay tuned."
1. Tommy Lee Jones (Lincoln)
2. Robert DeNiro (Silver Linings Playbook)
3. Phillip Seymour Hoffman (The Master)
4. Christoph Waltz (Django Unchained)
5. Alan Arkin (Argo)
Tying her own career arc to that of fellow nominee Sally Field in her Golden Globe acceptance speech was an at once gracious and canny masterstroke by Anne Hathaway, who now, as with Daniel Day-Lewis, has an aura of Oscar inevitability. Anthony Breznican observed in Entertainment Weekly:
"It seems…that there's one of these each year — an actor contender so sure-fire that it's not just that everyone adores him or her. It's that the win seems etched in stone from the earliest tea leaves of Oscar buzz. Natalie Portman was declared the inevitable Oscar winner for Black Swan from the moment the movie premiered at the Venice Film Festival in September, and the scenario never really changed. The aura of inevitability became part of the engine of what made it inevitable. Ditto for Anne Hathaway from the moment Les Misérables was wheeled out to the press. Yet I would love to see Sally Field win the Oscar for her extraordinary and defining performance as Mary Todd Lincoln. You'd think that she'd have a shot. And maybe she does. Yet Hathaway's fate, like Portman's, seems to have been decreed in advance by some cosmic media star chamber."
Anne Thompson was more succinct: "Hathaway is unbeatable," she proclaimed following Hathaway's Golden Globe win.
But this category is prone to surprises and upsets, so while this year may not be case in which anything can happen…something might.
1. Anne Hathaway (Les Miserables)
2. Sally Field (Lincoln)
3. Jacki Weaver (Silver Linings Playbook)
4. Helen Hunt (The Sessions)
5. Amy Adams (The Master)
Follow Movieline on Twitter.