Oscar Index: Argo-Sell Yourself — It's Crunch Time, Nominees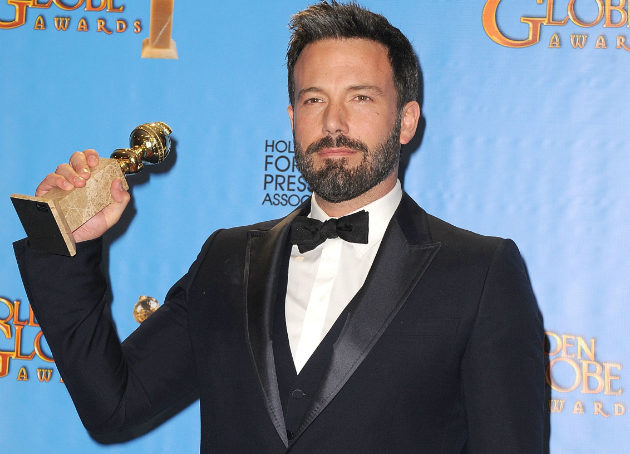 Nothing new to see here. Should Daniel Day-Lewis not emerge victorious on Oscar night, it would be an upset of Saving Private Ryan proportions. But if someone can lead the charge, it would be Hugh Jackman, posits Jenelle Riley on theatre website Backstage.com. Day-Lewis is already a two-time Oscar winner, she noted and Jackman is beloved:
"I mean, BELOVED. Watching Jackman at screenings and in interviews…I'm reminded of the charm offensive waged last year by Jean Dujardin. You remember him, the dashing foreigner who went on to beat frontrunner George Clooney? Actors love Jackman. In a SAG Q&A last week, I watched Jackman get a standing ovation that went on for nearly three minutes, only ending when he asked the audience to stop. And the Academy loves him too—he even hosted the Oscars in 2009 and was, of course, fantastic. Let's not forget that actors make up the biggest branch of voters. And even people who don't like Les Misérables love Jackman."
1. Daniel Day-Lewis (Lincoln)
2. Hugh Jackman (Les Miserables)
3. Denzel Washington (Flight)
4.Joaquin Phoenix (The Master)
5. Bradley Cooper (Silver Linings Playbook)
Conventional wisdom has this as a two-person race. Jessica Chastain and Jennifer Lawrence each won a Best Actress Golden Globe, the former in the drama category and the latter in the comedy category. And we all know how the Academy feels about comedy. Silver Linings Playbook presently has major awards momentum, but it remains to be seen whether an attempt will be made to reign in Lawrence's tendency toward off-the-cuff and unfiltered comments (acting is "stupid" in her Vanity Fair cover story; her "I beat Meryl" First Wives Club in-joke in her Golden Globe acceptance speech) that charm many, but may put off older Academy voters who may go for the more mature Chastain. And speaking of mature, Emmanuelle Riva will turn 86 on Oscar night. Can you think of a better birthday than an Academy Award for the venerable actress who received her first Oscar nomination 54 years after her debut in the inscrutable art house classic Hiroshima Mon Amour?
1. Jessica Chastain (Zero Dark Thirty)
2. Jennifer Lawrence (Silver Linings Playbook)
3. Emmanuelle Riva (Amour)
4. Naomi Watts (The Impossible)
5. Quvenzhane Wallis (Beasts of the Southern Wild)