Holy Sith! Zack Snyder Planning 'Seven Samurai'-Inspired 'Star Wars' Film? (UPDATE)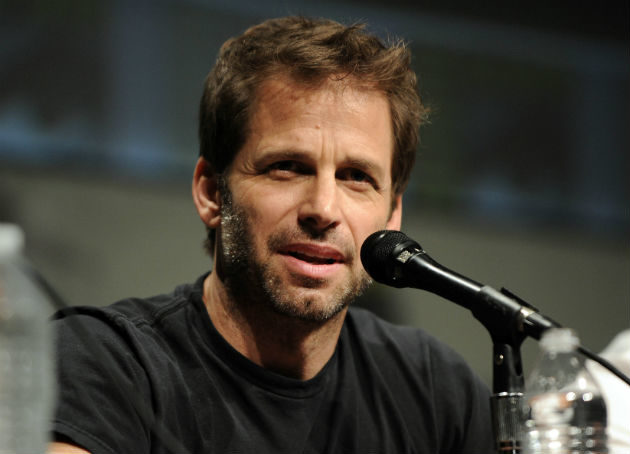 UPDATE: Whoops, never mind. In a statement to The Hollywood Reporter, Snyder's rep has flatly denied the report. "While he is super flattered because he is a huge fan," the statement says, "Zack is not involved in any way with the new Star Wars. He is currently in post on his two films, Man of Steel and 300: Battle of Artemisia." Looks like the Internet got played by a fun-having rumor monger. I look forward to seeing if there's any kernel of truth to anything else in the report.
Original story continues below...
***
In case you were wondering, you can rest easy in the knowledge that Disney has absolutely no intention of treating the Star Wars franchise like a finite resource. Instead, they plan to mine it like spice from the cruelest mines of Kessel, and the proof is the possibility of a Kurosawa-inspired film set in the galaxy far, far away, brought to you by Zack Snyder, the man currently tasked with finally bringing a post-Christopher Reeve Superman to theaters.

Vulture has brought us news of a rumor blowing up like the Death Star that 300, Watchmen and Man of Steel director Snyder is developing a new stand-alone Star Wars film based on Akira Kurosawa's The Seven Samurai that would exist, almost certainly, separate from the planned Episodes 7, 8 and 9. The plot would replace feudal Japanese swordslingers with lightsaber wielding Jedi. And since the original Star Wars was heavily based on Kurosawa's The Hidden Fortress, it would allow us to declare — and you knew this was coming — that the circle is now complete.
The setting is unclear, but Vulture's source claims it would take place after the events of Return of the Jedi. As we know, Episodes 7, 8 and 9 are also going to take place long after Jedi. How awesome does that sound? My mouth already waters at the notion of a live action Star Wars TV show set in the aftermath of the rebellion against the Empire. This makes me positively drool.
That said, I'd prefer there just be Seven Samurai... IN SPAAAACE, without having to graft the Star Wars brand name onto it. But since Roger Corman already covered that with his schlocky B-movie classic Battle Beyond The Stars, I'll take what I can get. Especially since it'll be awesome exploring the idea of Jedi Ronin in the post-Empire galaxy. Bring it, and may the force be with us. And maybe next, we can get the Star Wars version of Zatoichi. Please, please hire Ian Holm for that.
[via Vulture]