Hulk Render! Does The 'Avengers' VFX Reel Warrant Oscar Gold?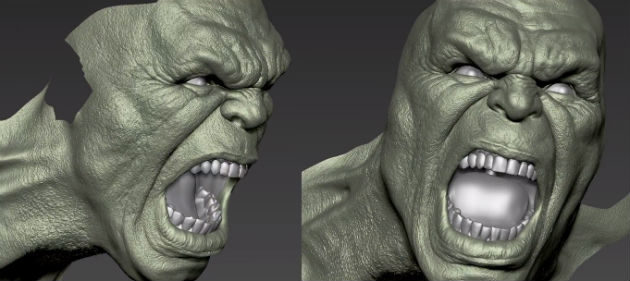 Since we can now utter the words "the Oscar-nominated Marvel's The Avengers," let's take a closer look at all that visual effects magic that went into making Joss Whedon's blockbuster superhero pic such a bombastic VFX achievement. More specifically, as is apparent in ILM's recently-released Oscar VFX reel, take a gander at the digital wizardry that bore Mark RuffaHulk and the maelstrom of Chitauri invaders and explosions and costumed superheroes that went into The Avengers' carefully orchestrated chaos of a final showdown.


The Avengers is up for the Visual Effects Academy Award against The Hobbit: An Unexpected Journey, Life of Pi, Prometheus, and Snow White and the Huntsman. (I'm a bit surprised to see The Impossible's tsunami VFX not on this list, especially after Hereafter's similar waterworks earned an Oscar nod, but it's a crowded field.)
In an Indiewire roundtable I guested on yesterday, Devin Faraci of Badass Digest pointed out that this category feels like it boils down to the character-based VFX achievements of The Hobbit and The Avengers. I'd lean towards the shiny new Gollum, but ILM's reel highlights just how much environment-smashing action was crafted for The Avengers in addition to creating the most lifelike Hulk we've seen in Marvel's last few big-screen attempts. Then again, Richard Parker could roar out of nowhere and steal the category outright. What say you, Oscar-watchers?
[via FirstShowing]
Follow Jen Yamato on Twitter.
Follow Movieline on Twitter.