Quentin Tarantino's 'Django' Klansmen Inspired By John Ford: 'To Say The Least, I Hate Him'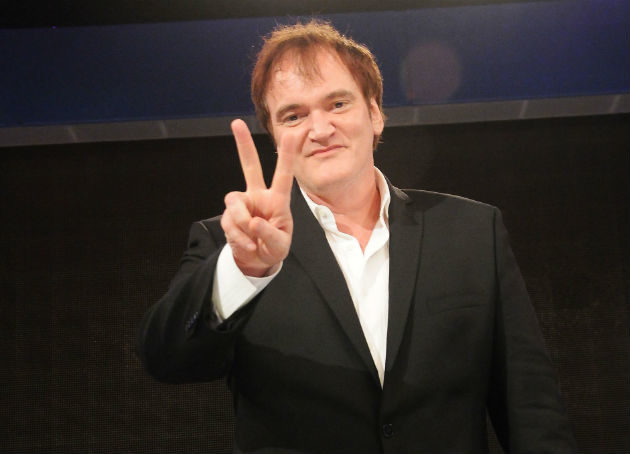 John Ford may be one of American cinema's great directors, but Quentin Tarantino has some choice words for the maker of such film classics as The Searchers, Stagecoach, and The Grapes of Wrath: "To say the least, I hate him," Tarantino told The Root in a recent conversation about Django Unchained. What's more, he says Ford inspired him to write a scene in Django Unchained in which comically inept proto-Klansmen get their just desserts.

Earlier this month, Django producer Stacey Sher alluded to Tarantino's animosity toward Ford at the film's PGA screening. "He's not a John Ford fan," she said. "Do you know why? John Ford was a Klansman in Birth of a Nation, so Quentin can't really get past that — and I can't blame him."
That's terrifically provocative and explanatory a statement in itself, but in a fantastically in-depth interview at The Root, Tarantino explains the Ford beef further:
Oddly enough, where I got the idea for the Klan guys [in Django Unchained] — they're not Klan yet, the Regulators arguing about the bags [on their heads] — as you may well know, director John Ford was one of the Klansmen in The Birth of a Nation, so I even speculate in the piece: Well, John Ford put on a Klan uniform for D.W. Griffith. What was that about? What did that take? He can't say he didn't know the material. Everybody knew The Clansman [on which Birth of a Nation was based] at that time as a piece of material.
...he put on the Klan uniform. He got on the horse. He rode hard to black subjugation. As I'm writing this — and he rode hard, and I'm sure the Klan hood was moving all over his head as he was riding and he was riding blind — I'm thinking, wow. That probably was the case. How come no one's ever thought of that before? Five years later, I'm writing the scene and all of a sudden it comes out.
One of my American Western heroes is not John Ford, obviously. To say the least, I hate him. Forget about faceless Indians he killed like zombies. It really is people like that that kept alive this idea of Anglo-Saxon humanity compared to everybody else's humanity — and the idea that that's hogwash is a very new idea in relative terms. And you can see it in the cinema in the '30s and '40s — it's still there. And even in the '50s.
A true cinephile controversy! (Read/listen to the whole interview here.) Pot, consider yourself stirred. Discuss!
[The Root h/t @GlennWhipp]