WATCH: Jamie Foxx & Kerry Washington Tease 'Django Unchained' Sequel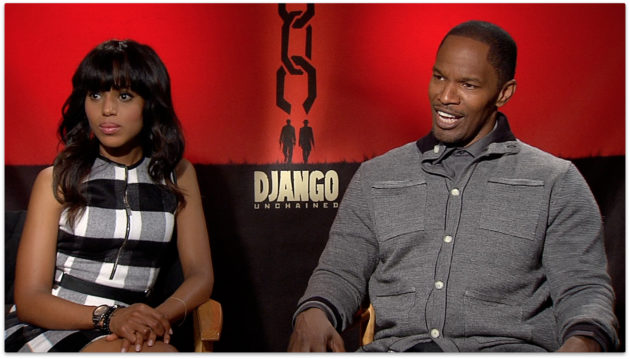 Jamie Foxx and Kerry Washington play the star-crossed lovers of Quentin Tarantino's Django Unchained, and I recently got a chance to sit down with both actors to talk about their roles and the film, which continues to build awards-season buzz.
Washington says the film depicts "what you might do for love and how that could save you", while Foxx calls the cast and crew an "artistic family tackling slavery in a most different way".  Best of all, they reveal there's already talk of a Django Unchained sequel.
Check out the full interview below:
[youtube http://www.youtube.com/watch?v=mfbxsELD-Zc&w=640&h=360]
Get more on Django Unchained, in theaters Christmas Day.
Follow Grace Randolph on Twitter.
Follow Movieline on Twitter.