WATCH: Ryan Gosling Sheds A Manly Tear In 'The Place Beyond The Pines' Trailer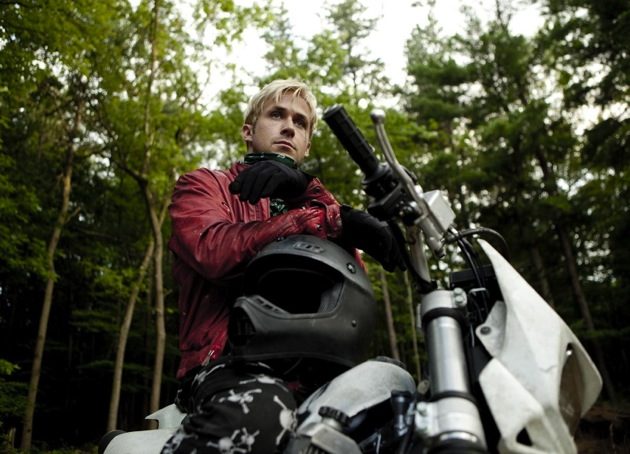 "If you ride like lightning, you're going to crash like thunder," sounds like something Dennis Hopper would have said in the 1970s (and, actually, the 80s, too), but the always-compelling Ben Mendelsohn gets the line in Derek Cianfrance'sThe Place Beyond The Pines. Although you only hear Mendelsohn deliver it in voiceover in this trailer for the feature, it's a warning he delivers to his partner-in-crime motorcycle stuntman-turned-bank robber Ryan Gosling in the film.
As you can piece together from the clip below (which comes via Yahoo!),  Gosling turns outlaw to support the surprise son he finds out he has (thanks to a fling with Eva Mendes' character) and ends up on a collision course with a cop played by Bradley Cooper. (That tear Baby Goose sheds in the church is over his little boy, who's played by a kid named Anthony Pizza, believe it or not.)  But don't be like the guy in Yahoo! comments section who thinks the trailer gives away the whole movie.  The Place Beyond the Pines is way more complex than a heist  flick. As the tag line in the trailer reads: "One moment defines your life. One decision becomes your legacy."
I'm curious to see whether Cianfrance has re-edited the film since I saw it at the Toronto International Film Festival. I thought the way he structured the movie  was daring and inspired, if a bit unwieldy in places, but there was some grumbling among the crowd that the movie's three interlocking stories didn't fit together so well. The movie opens theatrically March 20.
RELATED: 
[Yahoo!]
Follow Frank DiGiacomo on Twitter.
Follow Movieline on Twitter.