'Zero Dark Thirty' Opens To Wednesday Record As Torture Controversy Brews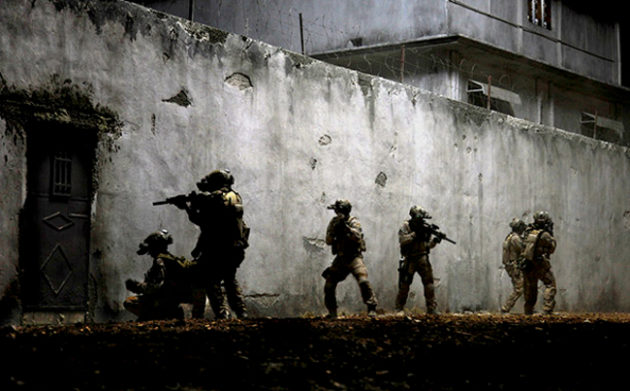 Even as Zero Dark Thirty has come under fire by key Senators criticizing its depiction of torture in the hunt for Al Qaeda leader Osama Bin Laden, the film shrugged off the pressure, at least at the box office, in its initial limited roll out Wednesday.
[Related: Golden Globes Unveil 70th Edition Nominees]
The Sony release opted for a specialty-style roll-out Wednesday, opening in limited locations in New York and Los Angeles before it heads wide January 11, not so coincidentally, the day after Oscar nominations are unveiled. The pic, which re-teams Oscar-winning director Kathryn Bigelow and writer-producer Mark Boal (The Hurt Locker), scored the biggest Wednesday limited opening ever (without a Disney-style stage show), according to Deadline.com. The film starring Jessica Chastain grossed a tremendous $124,848 in one day from just five theaters giving it a stellar mid-week $24,969 average.
The numbers outstrip the likes of other Wednesday openers American Beauty which took in $73K with six theaters and Little Miss Sunshine with $66K from 7 runs.
The film has been an early darling for critics with prestige organizations including the New York Film Critics Circle, the Chicago Film Critics Association and the National Board of Review giving the two-and-a-half-hour-plus feature its choice for Best Film of 2012. It also received four Golden Globe noms, including Best Motion Picture, Drama though others such as Lincoln, Django Unchained and Les Misérables scored more.
Still, Zero Dark Thirty is expected to be a heavy-hitter come Oscar nomination morning. Some, however, have begun to speculate whether the percolating controversy over the film's perceived suggestions that water-boarding, extreme isolation and other techniques were useful in ultimately locating Bin Laden and how that may affect Academy voters should the story hold staying power in the headlines.
A report from A.P. yesterday said that former Vietnam War-era P.O.W. Senator John McCain slammed the film after viewing a screener earlier this week and BBC reports that McCain and two other Senate colleagues made their objections official in a letter to the head of Sony Pictures Entertainment.
The letter said the pic is "perpetuating the myth that torture is effective" and that "the fundamental problem is that people who see Zero Dark Thirty will believe that the events it portrays are facts." It goes on to say, "the film therefore has the potential to shape American public opinion in a disturbing and misleading manner," and that the "use of torture in the fight against terrorism did severe damage to America's values and standing that cannot be justified or expunged."
Also signing the letter, which was made public, were Senators Dianne Feinstein and Carl Levin, all of whom are members of the Senate Intelligence committee.
Bigelow has said that her film depicts a "variety of controversial practices and intelligence methods." She and Boal have also indicated their distaste for torture in statements last week.