Apatow's 'This Is 40' Is 'Scenes From A Marriage' With Laughs − And Viagra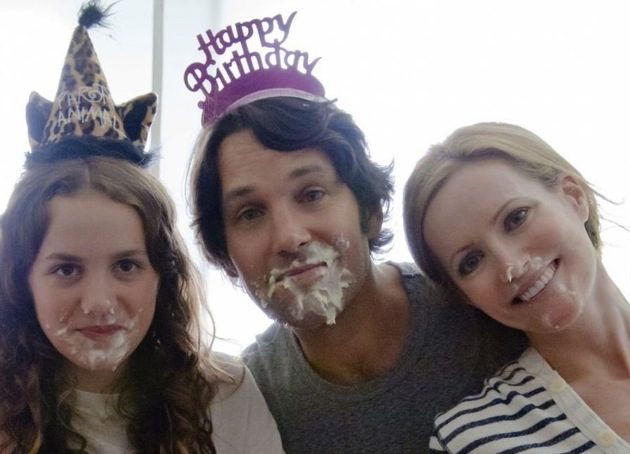 Movieline would like to welcome Pete Hammond to the pages of this site with a new column that we're calling Hammond on Film.  If you love movies, then you're probably familiar with Pete's byline. He's the Awards columnist for our sister site, Deadline Hollywood, as well as a veteran movie critic who has written more than 600 reviews for the best-selling Leonard Maltin's Movie Guide and, most recently, was the film critic for Boxoffice Magazine and Boxoffice.com. He has also reviewed features for  CNN.  For his first column, Pete takes a close look at Judd Apatow's This Is 40, which opens Dec. 21.

'This is 40': The Sort-of-Sequel to 'Knocked Up'
Revisiting the married supporting characters Pete and Debbie of his 2007 comedy hit, Knocked Up, writer/director Judd Apatow has crafted his most personal and affecting film to date.
In some respects, This Is 40 is an Apatow home movie with Paul Rudd, returning as Pete, subbing for the director. Real-life wife Leslie Mann and daughters Iris and Maude Apatow taking on the same roles here, and it isn't a stretch to think we're watching the filmmaker's life unfold  onscreen.
Smart, funny and truthful in too many ways to count, Apatow, who's actually 45,  picks up the story of Pete and Debbie's marriage five years after we first met them. Both are facing 40th birthdays — although Debbie is fudging the truth — and Apatow uses this conceit to build an episodic look at their marital and familial ups and downs over the course of a month.
This Is 40 is the most sharply observed and cutting edge of all four Apatow-directed efforts to date, and I suspect that's because he's really writing what he knows here.
Yes, there is still plenty of Apatow's trademark raunch, including an opening shower sex scene in which Pete reveals he has taken Viagra, much to Debbie's chagrin. There's also a self-inflicted prostate exam and a wild weekend in a hotel room, but  these scenes add up to more than just a collection of outlandish comic moments: This is 40 is such an honest, piercing look at middle-aged marriage that it recalls Ingmar Bergman's Scenes From A Marriage in unexpected ways.
Comparing the commercially successful Apatow to the critically revered Bergman is not something I'd ever thought possible but it is to the credit of a wise , if overlong , screenplay that his film enters that arena.
Rather than heavy plotting we meet the family: There's the overbearing older daughter Sadie, who's embarrassed by her parents and married to everything wired , and her sweet younger sister Charlotte. There's also Pete's needy father (Albert Brooks) ,who is dependent on his son for money infusions, as well as Debbie's aloof dad (John Lithgow), who reluctantly attends a family party that turns extremely awkward in terms of his attempts to renew his relationship with his daughter.
Debbie also has a know-it-all trainer (Jason Segel) and co-workers in her clothing store business (Megan Fox, Charlyne Yi) that she suspects of stealing from the cash register. From Pete's fledgling business — he's the owner of an indie record label that specializes in reviving moribund musical artists (like the proto-punk god Graham Parker, who plays himself) — we meet his associates. Chief among them is Ronnie, who's nicely played by Chris O'Dowd (Bridesmaids). There's also a very funny, if over-the-top encounter with a mother at the kids' school that Melissa McCarthy plays to the hilt with her combustible comic style.
But at the heart of This Is 40 is Pete and Debbie's struggle to keep alive the family unit and the spark in a marriage that's faded a bit. It's this very relatable pair that makes the movie work so well. Just as Apatow does with his pungent script , Mann and Rudd manage to hit the exact right tone, walking a narrow line between comedy and drama and nailing it. Special kudos go to Mann, in her first genuine leading role, who has never been this appealing or real.She proves she not only has great comic instincts but real dramatic chops.
Yes, these are scenes from the marriage of an upper, upper middle-class Brentwood family, but anyone in the delicate game of ongoing relationships should find plenty amusing, revealing and familiar in this movie. Apatow and family have provided a comedy for adults that is welcome relief this holiday season.
Related: 
Review: Apatow Grows Up, Takes A Step Back With Messy 'This Is 40'
Follow Pete Hammond on Twitter.
Follow Movieline on Twitter.