'The Hobbit''s Andy Serkis: '48 Frames Per Second Brings Immersive Experience'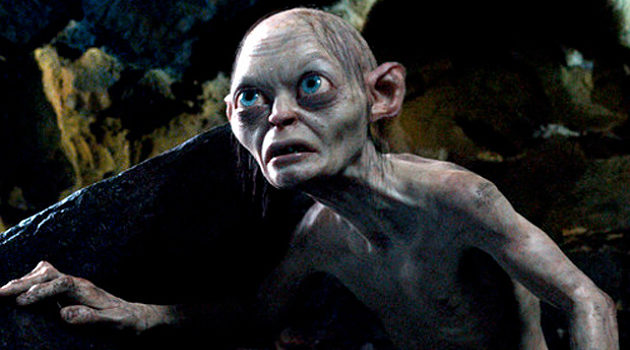 The world premiere of The Hobbit: An Unexpected Journey in New Zealand last week may have caught the attention of an entire nation and a good chunk of the world's press, but the 166 minute feature's New York premiere nevertheless turned into a lively event Friday night at the Ziegfeld Theater in Midtown. Peter Jackson, fittingly, kicked off the festivities introducing much of the cast, including Sir Ian McKellen (in fact there were a lot of "Sirs" Thursday night including Jackson himself), Martin Freeman, Elijah Wood, Andy Serkis and many of the dwarfs.

[Related: 'Hobbit' Fans Complain Of Dizziness & Nausea]
"It's so exciting. Tonight was great because the Ziegfeld Theatre is where The Lord of the Rings: The Two Towers opened," Serkis told ML at the after-party at Guastavino's, a venue beneath the Queensboro Bridge Thursday night. "It was the first time I realized that Gollum had worked as a concept and a characterization. I literally felt the audience sat forward in their seats. And I loved watching it tonight because I'm relaxed enough to watch it since I've seen it two times."
Not surprisingly, the movie is packed full of action, wizardry, surrealism, battles and amazing imagery. Serkis said that one time may not be enough for many fans since there "is too much to take in," but Lord of the Rings adherents should be pleased.
[Related: 'The Hobbit' 3-D Early Review: Back Again, But Not Quite There]
The Hobbit also gave Serkis an opportunity to look at his character Gollum anew since the latest trio of films, set before The Lord of the Rings, gave Serkis the chance to re-introduce the Hobbit.
"I have to really forget a lot of The Lord of the Rings because during that time, Gollum is driven by revenge because he's crazed and depleted with the ring being away from him so physically he's more wrecked," said Serkis. "This is 60 years before and of course he doesn't know he's lost the ring...I've seen so many impersonations of Gollum that I've had to grab hold of him and make him mine again."
[Related: 'The Hobbit' At 48 FPS: A High Frame Rate Fiasco?]
Serkis chatted with party-goers in the cavernous venue. Non-Hobbit invitees included Ben Affleck, Patrick Stewart and Terry O'Quinn, and Hobbit-inspired imagery was kept to a minimum save for the feast of food and drink that would satisfy many a dwarf.
Given the recent media attention, it's not surprising the 48 frames per second issue arose during casual chatter at the post-screening event, though an unscientific poll by people ML ran into gave the experience a thumbs up. Serkis spoke well of the visuals saying the effects combined with 3-D brought on an "immersive experience" that combined live action footage with the film's expansive tech-generated material.
"The trolls, the goblin king, Gollum, they all feel like they're living in the same time frame and space as the live-action characters and you can't deny that those two beings are in the same space and there's something about 24 frames that draws a veil between the two worlds."
Watch the 13-minute The Hobbit: An Unexpected Journey featurette below:
Watch the video on YouTube.
[Top Image: Hobbit filmmakers and cast at the Ziegfeld in New York, credit: Getty Images]