WATCH: At 'Hobbit' Premiere, Robinov Says Warner Is Taking Wait-And-See Approach To 48 FPS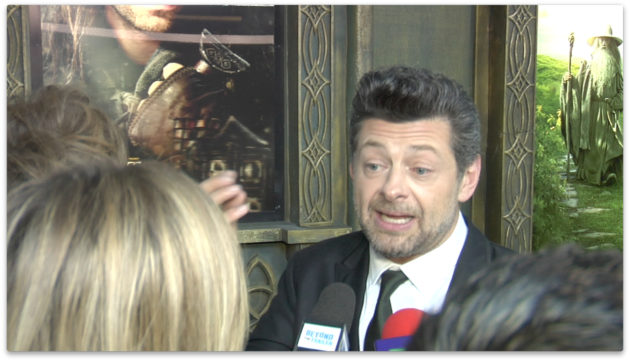 The Hobbit: An Unexpected Journey held its THIRD global premiere on Thursday — this time stateside at the Ziegfeld Theater in New York. I was on the red carpet, and in light of the debate over Peter Jackson's decision to shoot the movie at a high 48 frames per second, I asked Warner Bros. Pictures President Jeff Robinov if the studio was getting behind the groundbreaking but controversial technique.Robinov told me that while Jackson's enthusiasm was contagious, the studio will see how its limited release of the high-frame-rate cut does in theaters before making any major commitments.
I also got the chance to ask Andy Serkis what he feels it will take for Hollywood to seriously consider motion capture performance as acting.
Also on the red carpet were the actors who play dwarves in The Hobbit.  I couldn't help asking if they could take on their Disney counterparts, and let's just say they've been strategizing about how to take their rivals down.
Check out the full interview below:
Read More on The Hobbit: An Unexpected Journey: 
'The Hobbit' 3-D Early Review: Back Again, But Not Quite There
'The Hobbit' At 48 FPS: A High Frame Rate Fiasco?
'Hobbit' Fans Complain Of Dizziness & Nausea
No One's Heaving At 'The Hobbit' According To Warner Bros.
Follow Movieline on Twitter. 
Follow Grace Randolph on Twitter.