Buy It, Sam: 'Casablanca' Piano Can Be Yours For Just $1.2 Million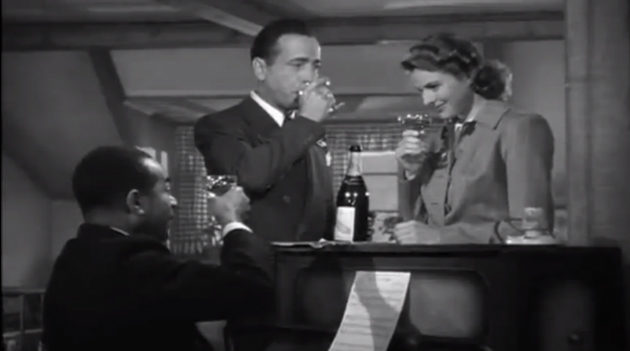 The Japanese collector who purchased Sam's upright piano from Casablanca's Parisian flashback for just $154,000 in 1988 is putting the piece of cinematic history up for auction. And as time goes by, movie memorabilia appreciates: On the auction block in December, the Casablanca piano could sell for as much as $1.2 million.


Per THR and Gothamist, the piano from one of cinema's most romantic films of all time appears in the Paris flashback scene as Rick (Humphrey Bogart) and Ilsa (Ingrid Bergman) prepare to part ways and he toasts, "Here's looking at you, kid."
Just in time for Casablanca's 70th anniversary, the piano is expected to sell via Sotheby's on December 14 for "somewhere between $800,000 and $1.2 million." A hefty price tag for most folks, but for the billionaire romantic out there it's the perfect conversation piece for raising a glass, pulling a date close, and whispering "Is that cannon fire, or is it my heart pounding?"
It could even be used as a (rather expensive) prop for Casablanca 2...