Feliz Na'vi-dad! Cameron Plans To Begin Shooting Avatar Sequels By End Of 2013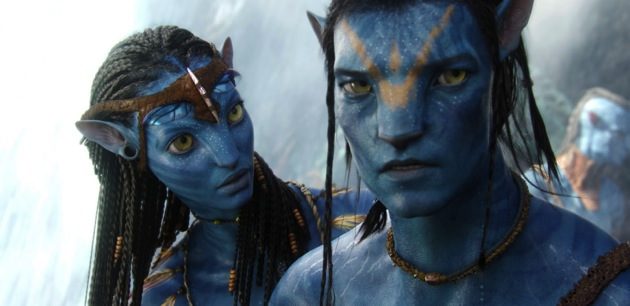 James Cameron will return to Pandora next year.  The Avatar director, who attended the premiere of Peter Jackson's The Hobbit: An Unexpected Journey in Wellington, New Zealand  on Wednesday, told the West Australian (via Total Film) that he hoped to have the scripts to Avatar 2 and 3 completed by February, and to begin shooting by the end of 2013. 
Cameron, who owns a farm in New Zealand, said he was working on the scripts there, but complained that the beauty of his surroundings was "too damn distracting."
Nonetheless, the filmmaker said, "I want to get these scripts nailed down, I don't want to be writing the movie in post-production."  He added: "We kind of did that on the first picture, I ended up cutting out a lot of scenes and so on and I don't want to do that again."
The blockbuster director behind Titanic, Terminator and Aliens has said that he's writing Avatar 2 and 3 together and plans to shoot them back-to-back to complete one long story arc.  (He's also suggested that an Avatar 4 could happen and the sequels could conceivably be populated with Chinese Na'vi.
Cameron also predicted that Jackson's decision to shoot The Hobbit at 48 frames per second — 24 is the standard — would do for high-definition filmmaking what Avatar did for 3D movies.
"We charged out ahead on 3D with Avatar, now Peter's doing it with The Hobbit. It takes that kind of bold move to make change."
Follow Frank DiGiacomo on Twitter.
Follow Movieline on Twitter.