TALKBACK: Can Elmo Recover In The Wake Of Kevin Clash's Resignation?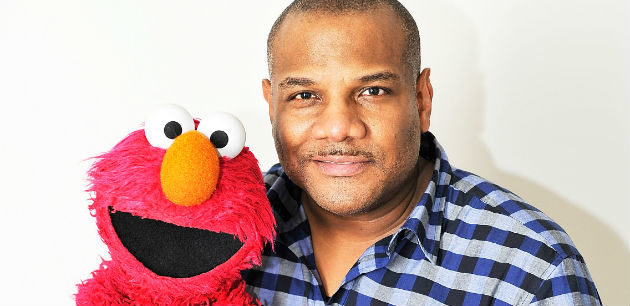 "Elmo is bigger than any one person," the producers of Sesame Street declared last week when Kevin Clash, who was the voice of the  furry and very famous red muppet, was first accused of having sex with a minor.
That statement is about to be tested in the wake of Clash's resignation from the venerable children's show after a second allegation, this time, in a lawsuit, was reported by the Associated Press on Tuesday.
Although Clash's first accuser recanted his claims, a lawsuit filed in federal court in New York charges Clash with sexual abuse of a second youth, Cecil Singleton, then 15 and now an adult.  According to the AP (via Yahoo!) , the lawsuit, which seeks damages in excess of $5 million, alleges that Singleton was persuaded by Clash to meet for sexual encounters.
A statement posted on the Sesame Workshop blog, also on Tuesday, noted that "the controversy surrounding Kevin's personal life has become a distraction that none of us want."  The statement additionally read that Clash had resigned after 28 years at Sesame Street, because he'd concluded that "that he can no longer be effective in his job."
"It's a sad day for Sesame Street," concluded the statement.
It's also a thorny public-relations problem for Sesame Workshop. But while  Clash's career won't likely bounce back from this scandal any time soon, the reality is that Elmo is going to be fine.
Movieline's offices are located in the Times Square and even as news of these new allegations were breaking, there were two people dressed as Elmo circulating among the tourists and making a few bucks by taking pictures with children. They did not seem to be having trouble attracting business and no one was taunting them about the Clash story.  In fact, when I approached one of the Elmos, who identified himself as Jose Segarro — that's him in the picture with Hello Kitty — he was unaware of Clash's resignation and told me that business was "the same."
In a recent piece on the growing scandal, The Grio.com interviewed Jim Silver, Editor in Chief of the online family site, Time to Play.com, who pointed out that while a small group of parents may be hesitant to buy an Elmo-related product for their kids in light of Clash's problems, the brand remains strong. (He estimates that Elmo generates more than 50 percent of the $75 million in sales that Sesame Street toys generate each year. )
"Kevin [Clash] is the voice and is not Elmo the same way James Earl Jones is not Darth Vader."
Exactly.  Despite this scandal's great potential as a media story, my experience as a father tells me that kids, who are in the Elmo-loving age bracket, aren't going to spend a lot of time thinking about what the voice of Elmo does in his personal life, even if they're savvy enough to understand that Elmo is a puppet voiced by an actor.  And even if there are a few preternaturally aware youngsters who watch a lot of cable news and grasp what's happening here,  they're probably going to grow up to be the kind of knowing pop-culture savants who will convert this unfortunate chapter in Sesame Street history into some form of art or journalism, whether it be a documentary, book or comedy routine. That may be cold comfort, but, at this stage in the story,  the silver linings don't look all that plentiful.
Related Stories:
TALKBACK: Can 'Elmo' Puppeteer Kevin Clash Bounce Back From Abuse Allegations?
INTERVIEW: Kevin Clash, the Man Behind Elmo, on Jim Henson, Puppetry, and Jason Segel's The Muppets
Follow Frank DiGiacomo on Twitter. 
Follow Movieline on Twitter.