TALKBACK: Can 'Elmo' Puppeteer Kevin Clash Bounce Back From Abuse Allegations?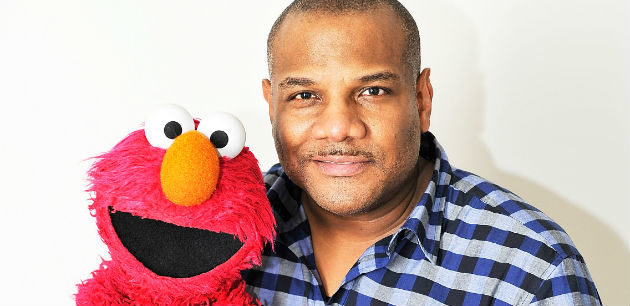 It's been a roller coaster of a week for Kevin Clash.  On Monday, the voice of Elmo and the subject of the hit Sundance documentary Being Elmo,  took a leave of absence from Sesame Street in the wake of allegations that he'd had a sexual relationship with a 16-year-old teen.
One day later, Clash's unidentified accuser, who's now 23, recanted his claim, clearing Clash's name. But can the beloved voice of Elmo bounce back from the controversy?

Clash, 52, began his career with Sesame Street in 1983 and earned Daytime Emmys for his voice work as Elmo, the iconic Sesame Street muppet. By 2012 ,he had worked his way up the ranks to Muppet Captain and was co-executive producer of Elmo's World. Being Elmo, directed by Constance Marks, was based on Clash's 2006 autobiography My Life as a Furry Red Monster: What Being Elmo Has Taught Me About Life, Love and Laughing Out Loud.
When Being Elmo hit Sundance last year, Clash became a festival darling, and his name synonymous with the famous Sesame Street character he helped create and popularize. But when the accusation of relations with a minor went public on Monday, Cash's name became connected to the kind of controversy that is anathema to a place like Sesame Street, even though, as he rightly pointed out in his defense, the allegations were not true.  In situations like these, perception has a way of eclipsing reality.
INTERVIEW: Kevin Clash, the Man Behind Elmo, on Jim Henson, Puppetry, and Jason Segel's The Muppets
"I had a relationship with [the accuser]," Clash told TMZ yesterday. "It was between two consenting adults and I am deeply saddened that he is trying to make it into something it was not." The Sesame Street organization announced that Clash was taking a leave of absence to "protect his reputation," making sure to emphasize that the brand can and probably will go on without Clash:
Elmo is bigger than any one person and will continue to be an integral part of Sesame Street to engage, educate and inspire children around the world, as it has for 40 years.
Now that Clash's accuser has recanted his allegations, the question is whether his employers at Sesame Street will welcome him back eventually or at all.  The early indications were not encouraging. Sources told the Chicago Sun-Times' Bill Zwecker (via Indiewire) that Clash's return was "highly unlikely" unless the claims were swiftly dismissed:
"In fact, unless things suddenly move in Kevin's direction right away, and he is proven to be a victim of an ugly smear — rather than an adult sexual predator of a minor — he is finished in the world of children's entertainment," said a source close to the situation.
The Sesame Street folks, meanwhile, posted a brief statement this afternoon. "We are pleased that this matter has been brought to a close,"  read a statement on the organization's website, "and we are happy that Kevin can move on from this unfortunate episode."
But the company stopped short of indicating whether Clash would return to the show.  When Movieline asked a Sesame Street spokeswoman if and when Clash might be returning from his leave of absence, she responded: "We have no comment on that right now."  (The law firm defending Clash did not respond with a comment by post time.)
Stay tuned.
[Chicago Sun-Times, Indiewire]
Follow Jen Yamato on Twitter.
Follow Movieline on Twitter.