Wait! What? New ID Documentary Contends O.J. Simpson Didn't Do It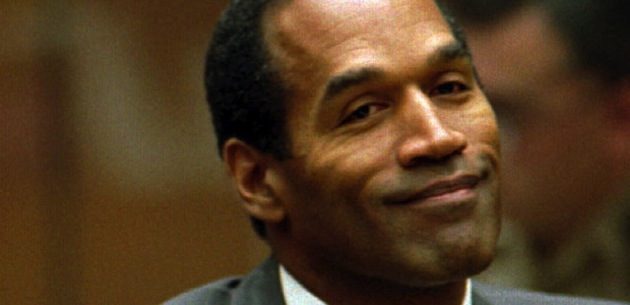 Are the 1994 murders of Nicole Brown Simpson and Ron Goldman about to get a new, unexpected chapter?  On Monday, the New York Post reported that the ID (as in Investigation Discovery) cable channel will air a documentary titled My Brother the Serial Killer that presents evidence that the subject of the film, Glen Rogers, who may have killed as many as 70 to 80 people, is the "likely" killer of the two, not O.J. Simpson, as has been frequently speculated in the media.
According to the tabloid's TV critic, Linda Stasi, Rogers' family thought he was lying when he told them that he was "partying with a woman in L.A. named Nicole Brown Simpson shortly before she was murdered.
A few years after the murders and the white Bronco highway chase that ushered in a worldwide media circus, Rogers, who was on death row for other murders, admitted to a criminal profiler that he'd killed Simpson and Goldman.
Stasi writes that receipts that show Rogers had been working construction in the area at the time of the deaths and his knowledge of how the murders were conducted, appear to add to his credibility.
Rogers also apparently claims that O.J. didn't bring any of this information to light when he he was on trial because the former actor and football star had paid the serial killer to break into Ncole's house and steal a pair of $20,000 earrings he'd given to her.   The Post also reports that Simpson allegedly told Rogers to "kill 'the bitch' if necessary."
Shortly after Simpson and Goldman met grisly ends, Rogers went on a cross-country murder rampage.
My Brother the Serial Killer debuts on ID on Wednesday night at 9 p.m.
Follow Frank DiGiacomo on Twitter.
Follow Movieline on Twitter.