Would-Be Shooter Plotted 'Breaking Dawn' Theater Attack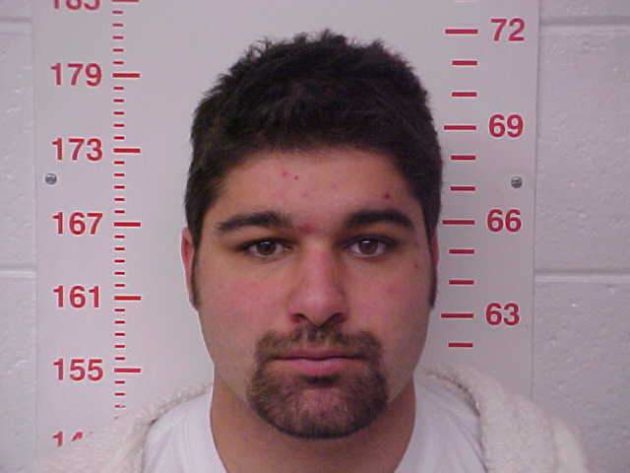 A 20-year-old man was arrested in Bolivar, Missouri after admitting he bought firearms and 400 rounds of ammunition with the intent of shooting patrons this weekend at a screening of The Twilight Saga: Breaking Dawn — Part 2 — an attack that, had it been carried out, would have echoed the Aurora, Colorado tragedy.

Blaec Lammers, who was charged on Friday with first-degree assault, making a terroristic threat and armed criminal action, told police that he bought a ticket to Breaking Dawn — Part 2  for Sunday with the intention of shooting people at the theater. According to the police report, however, he changed his mind and instead plotted to make his attack at a local Walmart so that he'd have access to additional ammunition if he ran out. The report also indicated that Lammers had never before shot a gun and that he was off his medication, although it did not offer specifics in terms of the latter.
Lammers' mother contacted police when she became concerned that he might be planning an attack similar to the Aurora, Colorado shooting at a screening of The Dark Knight Rises in July.
Per the Springfield News-Leader (via Deadline):
An officer approached Lammers at the Bolivar Sonic and he agreed to come to the police station to be interviewed. During the interivew, Lammers said he had purchased two assault rifles for hunting, the statement said. As the conversation progressed, police asked Lammers about recent shootings that had been in the news.

"Blaec Lammers stated that he had a lot in common with the people that have been involved in those shootings. Blaec Lammers state that he was quiet, kind of a loner, had recently purchased firearms and didn't tell anybody about it, and had homicidal thoughts," the statement said.
Read more at the Springfield News-Leader.
Related Story: You Will Never Feel Safe In A Movie Theater Again
Revisit Movieline's Coverage of the Aurora Tragedy Here. 
Follow Jen Yamato on Twitter. 
Follow Movieline on Twitter.