5 Rock 'N' Roll Martial Arts Life Lessons From 'Miami Connection' Guru Grandmaster Y.K. Kim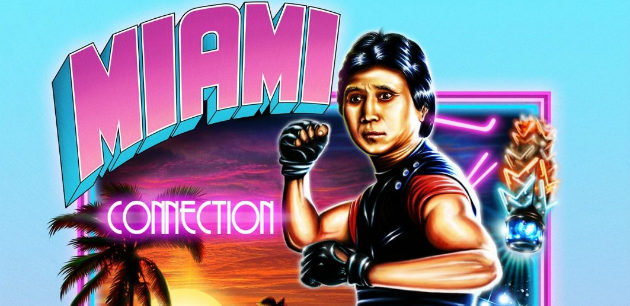 As far as underdog success stories go, no film this year holds a candle to the crazy true resurrection of the obscure Florida-set 1987 rock 'n' roll martial arts pic Miami Connection. A totally '80s actioner shot independently by Korean-born Tae Kwon Do expert and future Grandmaster Y.K. Kim, the film tanked so hard upon initial release (in just eight theaters in Central Florida) that it sat languishing in obscurity for decades... until the maverick visionaries at Drafthouse Films discovered the gloriously cheesy and infectiously sincere tale, about five orphaned Tae Kwon Do black belts who face off against biker ninjas while moonlighting as a synth rock band.

Thanks to Drafthouse Films, the upstart distribution arm of the Drafthouse Cinema specializing in a kind of bold, genre-leaning fare that has so far yielded one Oscar-nominee (Bullhead) and another Oscar hopeful (Korea's 2012 contender Pieta, by Kim Ki-Duk) in just two years of existence, contemporary audiences can share the unbridled joy that emanates from Miami Connection's unique combination of martial arts action, '80s rock, and genuinely sweet message of friendship (forever).
Miami Connection has everything: Evil biker ninjas, "stupid cocaine," catchy songs with titles like "Friends Forever," a touch of romance, a lot of bromance, and, at the center of it all, one Y.K. Kim. A cross between Jackie Chan and Bruce Lee, Kim plays Mark, a college student who lives, plays rock and roll, and trains in Tae Kwon Do with his four best friends John (Vincent Hirsch), Jack (Joseph Diamand), Jim (Maurice Smith), and Tom (Angelo Janotti). When Jane (Kathy Collier) joins their band Dragon Sound, her seedy brother and his evil ninja-gangster pal set out to destroy them. Awesomeness ensues!
The Korean-born Kim wrote, co-directed, and starred in Miami Connection, which began as an action movie pitch from a director who'd seen Kim promoting his martial arts philosophies on Korean TV. Kim knew nothing of filmmaking, but he seized the opportunity, recruiting some of his own Tae Kwon Do students to star alongside him. It wasn't the smartest financial venture, to say the least. Kim, still a force of nature who now runs a martial arts school, tours as a motivational speaker, and developed a five-step program for success, has no regrets about the indie bomb that ended his filmmaking career before it even had a chance to take off.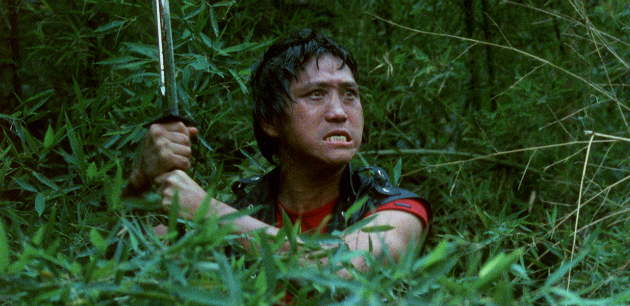 "All my friends and community leaders and media came up to me and said, 'Don't try to make a movie – you are a martial arts expert, you are not a movie maker,'" he remembered when we met to chat in Austin at Fantastic Fest, where Miami Connection played to a raucous crowd. "So many people in Central Florida tried and not one person finished a movie, and that means you were asking for bankruptcy. But all my students were excited; with martial arts spirit you don't just give up. So I started."
Long hours, not enough money, and crew shortfalls threatened to derail the production; Kim stepped into multiple roles behind the scenes and went without sleep. "You name it, I did casting, cleaning up, catering, dialogue, location scout," he said. "Five nights I didn't sleep, just five or ten minutes here in the daytime, like a cat."
Through the blood, sweat, and tears, Kim and Co. thought they were making a hit movie, until everyone in Hollywood passed after watching the film. "I went to Hollywood, showed it to Warner Bros., Paramount, Universal, you name it – over 100 distribution companies, and every single person said, "This is trash! Don't even try. You will waste more money and it's not going to work,'" said Kim. After taking Miami Connection to Cannes, Kim and actor Joe Diamand sat down to rewrite the film, adding in elements of Kim's Tae Kwon Do martial arts philosophy. The new version opened theatrically in eight theaters in Florida, but poor word of mouth effectively killed the film upon arrival.
"One guy was a very popular movie critic in the newspaper – I still have his review – and he wrote: 'Worst Movie Of The Year – don't go watch!'" Kim said. "People listened to him and in weeks, it was dead. I lost all the movie, dead. The name Y.K. Kim was trash. But I started a new life. I built it up right away. I'm a fighter."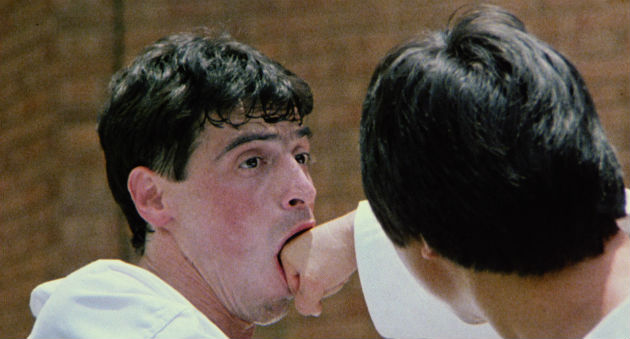 Diamond and his fellow martial arts students/actors were, he says, "devastated" by the failure. "It was as if all the air had been kicked out of our guts," said Diamand. "We were horrified; we just couldn't believe it. We had a lot more hope."
"We were just so numb after putting all the energy into it and getting no recognition for it that it was one of those memories we wanted to forget about," he continued. "On the one hand it was viewed as pure inept campiness originally, and now it's being viewed as more real and sincere – we were martial artists going out there pretending to be actors, rather than actors pretending to be martial artists."
The re-embracing of Miami Connection by contemporary audiences has heartened Kim, Diamand, and the rest of Dragon Sound, who reunited at Fantastic Fest to play all two of their original Miami Connection rock songs. "You can't fake this stuff," Diamond said. "We really did feel this way about each other because we were all martial arts students practicing together. People originally thought we were trying to be actors but really it's about being martial artists and getting that message across about friendship and a true indomitable spirit. This is how we lived; this is what we believed in. And this is what we wanted to show."
Before joining Grandmaster Kim and Diamand in cementing our newfound eternal friendship in song in a karaoke room at Austin's Highball (we sang Queen's "You're My Best Friend," in case you were wondering), Grandmaster shared with me five lessons from the philosophy that life, martial arts, and now Miami Connection have taught him. Hit the jump for Grandmaster Y.K. Kim's life lessons (and the real story of how all those biker boobs popped up in Miami Connection...
Pages: 1 2