Michael Bay Taps Mark Wahlberg For 'Transformers 4'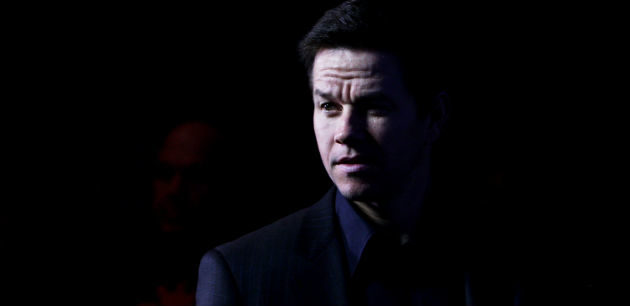 Mark Wahlberg: The new Shia LaBeouf? Michael Bay and Paramount announced Thursday that Wahlberg, who stars in Bay's real life crime pic Pain & Gain, will lead the franchise sequel Transformers 4. "An actor of his caliber is the perfect guy to re-invigorate the franchise and carry on the Transformers' legacy," said Bay in a statement.

LaBeouf's run as the squirrelly-scrappy lead of the Transformers franchise ended with Transformers: Dark of The Moon (he's moving onward to more artsy fare, anyway — Von Trier ahoy!), but casting someone like Wahlberg changes the game considerably. He's got the star power of Shia LaBeouf and Josh Duhamel in one. He was nominated twice for the Oscar. He is Mark Wahlberg.
I imagine this deal going down one day on the Pain & Gain set over beers, Wahlberg in his Pain & Gain tracksuit (or maybe this short shorts outfit) and Bay in a smoking jacket, because for some reason I always picture Michael Bay in a smoking jacket. Feel the vibration!
Full press release follows; weigh in on the casting move below. Does it change your feelings on Bay's mega-blockbuster robot franchise at all? Can we now conceivably picture Transformers and Pain & Gain as connected worlds in the Michael Bay multiverse?
HOLLYWOOD, CA (November 8, 2012) – After an exceptionally successful collaboration on the upcoming "Pain and Gain," Michael Bay has cast Academy Award®-nominee Mark Wahlberg in the highly anticipated "TRANSFORMERS 4." The film will hit theaters June 27th, 2014.

"Mark is awesome. We had a blast working on "Pain and Gain" and I'm so fired up to be back working with him. An actor of his caliber is the perfect guy to re-invigorate the franchise and carry on the Transformers' legacy," said Bay.
Bay will direct the next installment in the "TRANSFORMERS" series, which begins shooting next spring. From Paramount Pictures, a division of Viacom, Inc., in association with Hasbro, the film will be produced by Don Murphy & Tom DeSanto, Lorenzo di Bonaventura and Ian Bryce, and executive produced by Steven Spielberg, Bay, Brian Goldner and Mark Vahradian.

Bay's first "TRANSFORMERS" film was a box office sensation in 2007, opening at #1 and earning more than $700 million worldwide. His second installment "TRANSFORMERS: REVENGE OF THE FALLEN" in 2009 grossed more than $830 million worldwide. In 2011, "TRANSFORMERS: DARK OF THE MOON" was an even bigger hit worldwide, grossing more than a billion dollars to become the 5th highest grossing film of all time. To date, the franchise has earned more than $2.6 billion worldwide.

From acclaimed director Michael Bay comes "Pain and Gain," a new action comedy starring Mark Wahlberg, Dwayne Johnson and Anthony Mackie. Based on the unbelievable true story of three personal trainers in 1990s Miami who, in pursuit of the American Dream, get caught up in a criminal enterprise that goes horribly wrong. Ed Harris, Tony Shalhoub, Rob Corddry, Rebel Wilson, and Bar Paly also star. The film is based on magazine articles by Pete Collins, with a screenplay by Christopher Markus & Stephen McFeely and produced by Donald DeLine, Michael Bay and Ian Bryce.

"PAIN AND GAIN" opens in theaters everywhere April 26th, 2013.