James Bond's Sex Life By The Numbers − Busy Yet Conventional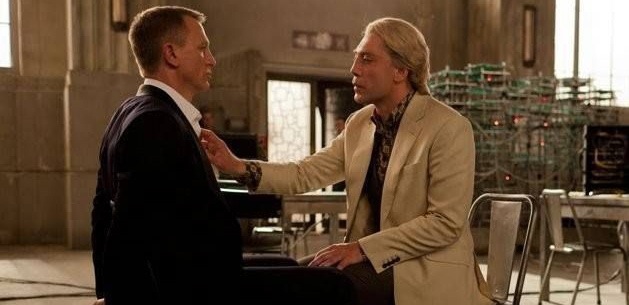 With film bloggers and critics going on about how Skyfall is a James Bond movie that depicts 007 as a human being instead of a cartoon character, I want to draw attention to a smart infographic posted by TinyMaster on Visual.ly  that compiles some interesting data about where — and how many times — James Bond has hooked up over the 50 years he's been on the big screen.
TinyMaster is the handle of Emma Price, who has designed what she calls a "Nymphographic" that breaks down the settings of Bond's "implied," as she puts it, sex scenes by movie and, at the end, posts a running tally of each type of encounter.  (She's left a blank for Skyfall which, presumably, she'll be filling in soon since she's UK-based.)
The fun part is that Bond has gotten busy on a space shuttle, a ferris wheel and an iceberg-shaped submarine, but what I found particularly interesting is that, despite Bond's reputation as a sexual adventurer, 37 of the 75 encounters detailed in Price's Nymphographic (see below) took place in a bed, two happened on the floor, two unfolded in cars and one happened on a couch.  That sounds like a typical teenager's sex life — over the course of a handful of months, by the way, not 50 years. Maybe James does need to get his mojo back.

Follow Frank DiGiacomo on Twitter.
Follow TinyMaster on Twitter.
Follow Movieline on Twitter.