Francis Lawrence On Board To Direct Hunger Games Finales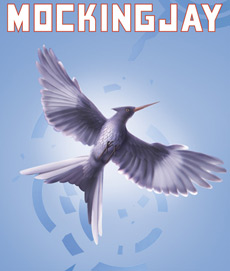 Francis Lawrence, who is directing the second installment of The Hunger Games franchise, Catching Fire will come on board for the final two in the series, Mockingjay - Part 1 and Mockingjay - Part 2.

Lawrence is currently filming Catching Fire, which is due out in 2013. Collider broke the news of Lawrence's commitment to the final two Hunger Games.
Gary Ross, who directed the first Hunger Games, starring Jennifer Lawrence, Wes Bentley, Stanley Tucci and Josh Hutcherson declined to direct the follow-ups saying he didn't believe he could reasonably take on the tight schedule.
Lawrence noted last May after the announcement he'd direct Catching Fire: "It is truly an honor and a privilege to bring Catching Fire, the second chapter of Suzanne's beloved trilogy, to the big screen. I fell in love with the characters, the themes and the world she created and this chapter opens all of these elements up in such a thrilling, emotional and surprising way. I can't wait to dive right into it and bring this chapter to life along with the truly superb cast and filmmakers involved."
Catching Fire will open November 22, 2013.  Mockingjay - Part 1 is due out on November 21, 2014 and Mockingjay - Part 2 is set for November 20, 2015.
[Source: Collider]