Kevin Smith Explains Why He's Retiring: 'I Can't Bring Anything New To The Game'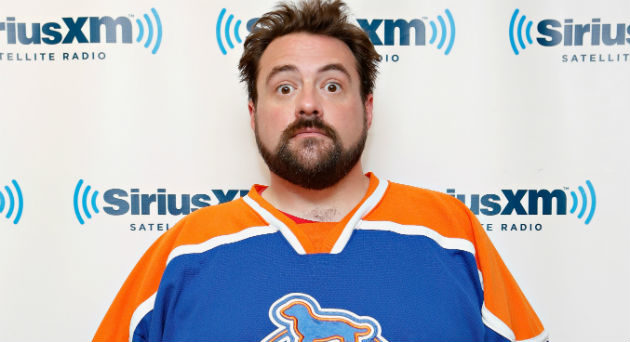 Love or hate his shtick, Kevin Smith dropped some amusingly candid real talk on Larry King Now as he explained to the media kingpin why it is he's retiring from moviemaking after his forthcoming hockey film, Hit Somebody. "If I can't bring anything new to the game, and I assure you I cannot, there's no point in stepping up to the plate," said Smith, who also charmingly compared his 20 years behind the camera to getting an unexpected blow job.

Well, Clerks and the success that followed wasn't just like any blow job. "It was like hoping for a kiss and getting the most amazing blow job you've ever had in your life," he explained to King, who nearly choked as he nodded in recognition. Somebody here knows what you're talkin' about, Mr. Smith.
Hit Somebody was previously said to star Red State cast members Kyle Gallner, Nicholas Braun, and Michael Angarano, although the project has yet to begin filming. Meanwhile, Smith's not going anywhere; he may be moving out of the director's chair but he's got his multimedia interests (SModcast podcast, books, live shows, Spoilers on Hulu, AMC's Comic Book Men, Twitter).
[Larry King Now via Joblo]