First Iron Man 3 Trailer: What Do You Think?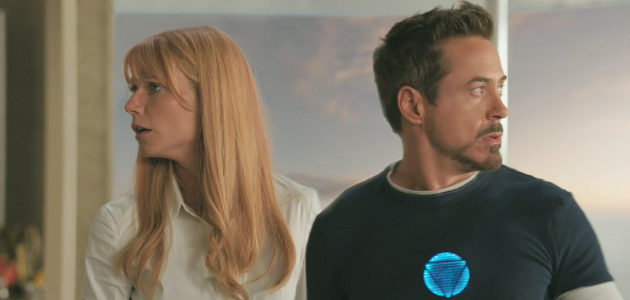 Tony Stark is struggling to hold it together in the first trailer for Iron Man 3, and that's before Ben Kingsley as conveniently and ambiguously-ethnic baddie The Mandarin enters the picture with his samurai hair and his even more ambiguous weirdo accent.

Then it's bye bye Stark mansion and hello waking nightmare as Tony's world unravels. "Nothing's been the same since New York," he sighs. "I can't sleep... and when I do, I have nightmares."
Air-attacks crumbling that sweet Malibu pad into the Pacific and being haunted by an Iron Man doppelganger are freaky enough, but the saddest sight in our first glimpse at Iron Man 3 has to be the image of Stark crawling into bed alone, Iron Man parts strewn across the floor like an addict's discarded syringes. Five bucks the line "It's like I don't even know you" or "I can stop whenever I want!" are uttered somewhere in this movie.
Trailer debut via Apple iTunes:
Dynamic action, a hint of self-destruction, Guy Pearce's clean-shaven and therefore supremely threatening mug (what's more rage-inducing if you're Tony Stark - Pearce kissing your lady on the cheek, or your competition from another dude in a magical flying suit?)... I'd venture to say it seems like Shane Black is back. Let's hope.
Synopsis:
Marvel Studios' "Iron Man 3" pits brash-but-brilliant industrialist Tony Stark/Iron Man against an enemy whose reach knows no bounds. When Stark finds his personal world destroyed at his enemy's hands, he embarks on a harrowing quest to find those responsible. This journey, at every turn, will test his mettle. With his back against the wall, Stark is left to survive by his own devices, relying on his ingenuity and instincts to protect those closest to him. As he fights his way back, Stark discovers the answer to the question that has secretly haunted him: does the man make the suit or does the suit make the man?
Iron Man 3 is in theaters May 3, 2013.