For Goodness' Sake, Sir Ben Kingsley Will Not Play a Chinese Villain in Iron Man 3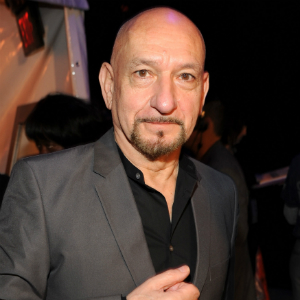 This just in from Variety: "Ben Kingsley is in final talks to play the villain in Iron Man 3, but fans of the comic book character will be disappointed to learn he won't take on original Tony Stark archenemy the Mandarin." Well, good. I for one am glad that Ben Kingsley will not be playing a Chinese guy. Instead, the Oscar-winning actor will reportedly play a baddie "involved in the spread of a virus through nanobots."

Variety's intel comes not officially from Marvel Studios but through "insiders":
Though insiders acknowledged Kingsley's involvement to Variety, Marvel declined to comment on the deal, and insiders denied that the character would be the Mandarin, a wealthy Chinese scientist and martial arts expert who, by backing the warlord who imprisoned Stark, was indirectly responsible for the creation of Iron Man.
If Iron Man 3 does follow Warren Ellis's comic book series "Extremis," Kingsley might be playing one of the scientists who lets loose the nanotech serum. And if Iron Man nemesis the Mandarin is somehow involved, it wouldn't be beyond reason to cast an actor who is half Caucasian, like the character. But Kingsley, who famously played Gandhi in his career-making role, is half English and half Indian (on his father's side) -- and those are not interchangeable ethnicities, people.
Back when Jon Favreau was still attached to Iron Man 3 he was very vocal about wanting to include The Mandarin as the threequel's villain, but it's not been officially suggested that The Mandarin's ethnicity might be changed for any reason. (In 2009 Iron Man actor Faran Tahrir alluded to a possible connection between his character and the supervillain, sparking wild speculation that they could be one and the same. This is silly.) Shane Black is now in the writer-director's chair, so any actual movement on the Mandarin's inclusion is TBA.
Besides, I'd think if someone was to play the Mandarin it'd be an actor closer in age to Robert Downey Jr. so they could make use of the Mandarin's superior martial arts combat skills and whatnot. Let's just hope that if it does happen, the filmmakers have the sense to look at Asian or Asian-American candidates. How would you include him at all otherwise (and justify the revisionist comic book history)?