Emmanuelle Forever: Remembering Sylvia Kristel And Her Iconic Erotic Role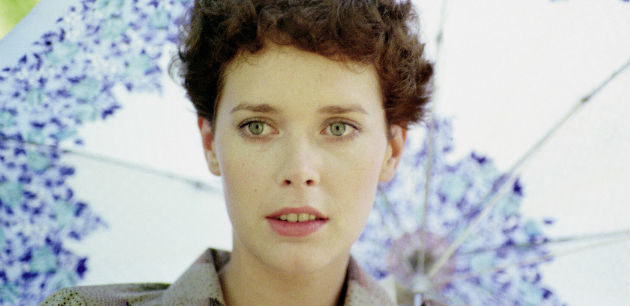 Dutch actress Sylvia Kristel, who passed away overnight at the age of 60 after battling cancer, defined the character of Emmanuelle as much as it defined her four-decade film career.  With her first appearance as the doe-eyed sensual adventuress and 1970s softcore icon in 1974's Emmanuelle, Kristel became synonymous with the character, which, in turn, became shorthand for an entire genre of art-house erotica: gauzy, softly lit tales of  women exploring their own sexual curiosity in exotic lands and pushing the boundaries of  social conventions. Without Emmanuelle and Kristel, would we even have EL James' 50 Shades of Grey?

[GALLERY: Images of Sylvia Kristel in 1974's Emmanuelle]
Kristel's career began as a model at the age of 17. She won the Miss TV Europe contest at 21 and the following year made her acting debut in Emmanuelle, which also marked the first film of director Just Jaeckin, who pioneered the soft-focused "arty" look of the series and its many imitators. (Jaeckin and Kristel both went on to enjoy successful careers in the world of erotica and later reunited for 1981's Lady Chatterley's Lover.) While the later films featured amazing score contributions by Francis Lai, composer/musician Pierre Bachelet enjoyed one of his earliest hits with his theme song to Emmanuelle,  which Lily Allen sampled in 2006.
The tale of a bored diplomat's wife in Bangkok learning to embrace her carnal desires, Emmanuelle was adapted from the 1967 French literary phenomenon of the same name. Credited to writer Emmanuelle Arsan, the book and its film adaptation detailed its heroine's sexual exploits in the Far East with men and women, strangers, lovers, and assorted hedonistic expats.
(The real behind-the-scenes saga of who exactly wrote Emmanuelle is dramatic in itself: French diplomat Louis-Jacques Rollet-Andriane is said to have been the original writer although his wife Marayat Rollet-Andriane accepted credit as "Emmanuelle Arsan," supposedly to protect her husband's public service position and, probably, to advance her own career.  Similarly juicy ground was explored in last week's 50 Shades of Grey-style episode of Law & Order: SVU.)
Despite attempts by French President Georges Pompidou to ban Emmanuelle — his predecessor Charles De Gaulle attempted to do the same for the book, which became a bestseller — the film was a hit; Columbia Pictures picked it up for distribution stateside on the strength of its popularity with female audiences and the sexploitation hit went on to gross $100 million worldwide, according to IMDb, spawning six sequels, made-for-television spin-offs, and numerous knock-off films.
What Emmanuelle did for erotic cinema then was akin to the recent 50 Shades of Grey phenomenon: It made sexual fantasy an acceptable indulgence for mainstream and female audiences through its hazy, dreamlike, and (mostly) non-sleazy scenarios in which lust was unabashedly embraced as an utterly human impulse. Significantly, it told the tale from a woman's perspective, one in which sexual teachers were almost as often other sexually experienced women as they were men.
Kristel starred in four Emmanuelle films, returning to the series in later years in supporting roles. Emmanuelle IV (1984) marked the passing of the torch and the series' decline into full-on camp, as Kristel's signature character underwent surgery to emerge with a new look, portrayed by newcomer Mia Nygren. A series of Italian knock-off films under the Black Emanuelle (note the single "m" spelling differentation) moniker starred Laura Gemser, and the official Emmanuelle series devolved into the bizarre Emmanuelle in Space sequels starring Krista Allen. But Kristel remained the prototypical Emmanuelle, and the series' best — and she'll forever be the iconic face of its legacy.
Follow Jen Yamato on Twitter.
Follow Movieline on Twitter.