Starlet Trailer Hints At An Unlikely Bond, Starring Dree Hemingway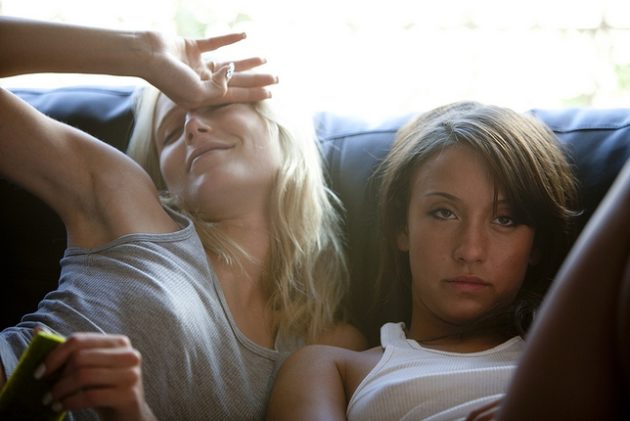 Dree Hemingway and Besedka Johnson star in this SXSW Film Festival special jury prize winner set to hit theaters November 9th. Hemingway (great-granddaughter of Ernest and daughter of Mariel) plays a young aspiring actress who befriends an elderly widow set against the backdrop of Southern California's San Fernando Valley. The trailer opens with a Yard Sale where Hemingway buys a thermos. She takes the purchase home and discovers a wad of cash inside… Now what does she do?

The trailer hints at strains with similarly aged friends as Jane's (Hemingway) bond with her elderly friend grows.
Official log line below:
Starlet explores the unlikely friendship between 21 year-old aspiring actress Jane (Dree Hemingway) and elderly widow Sadie (Besedka Johnson) after their worlds collide in California's San Fernando Valley.  Jane spends her time getting high with her dysfunctional roommates and taking care of her chihuahua Starlet, while Sadie passes her days alone, tending to her garden.  After a confrontation at a yard sale, Jane finds something unexpected in a relic from Sadie's past. Her curiosity piqued, she tries to befriend the caustic older woman. Secrets emerge as their relationship grows, revealing that nothing is ever as it seems.

Director Sean Baker continues in the naturalistic style of his previous films, the Spirit Award nominated Prince of Broadway and Take Out, capturing the rhythms of everyday life with a rare authenticity. Featuring exceptional debut performances by Dree Hemingway (great granddaughter of Ernest and daughter of Mariel) and 85 year-old Besedka Johnson, who received a Special Jury Recognition at SXSW, Starlet is at once provocative, haunting, unpredictable, and surprisingly sweet.

Starring: Dree Hemingway, Besedka Johnson, Stella Maeve. James Ransone, Karren Karagulian
Read more on Starlet newcomer Dree Hemingway in Movieline's SXSW interview.
Follow Brian Brooks on Twitter.
Follow Movieline on Twitter.