50 Shades Of Grey Hires Saving Mr Banks Writer (Tom Hardy For Christian Grey, Anyone?)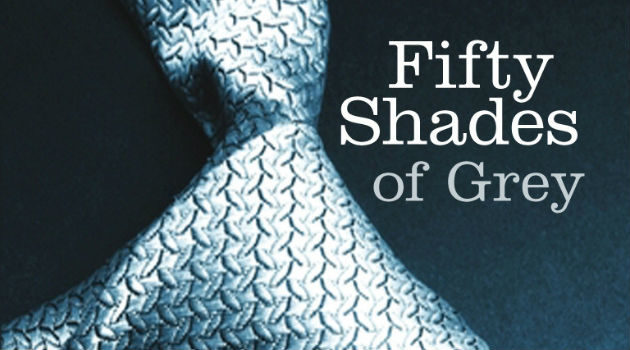 The kinky erotic pop phenomenon 50 Shades of Grey has finally landed — or shall we say, tied down — a writer! British actress/scribe Kelly Marcel, who co-created the short-lived Steven Spielberg-produced series Terra Nova and scripted the upcoming Mary Poppins pic Saving Mr. Banks, will adapt E.L. James' S&M romance about a young woman who falls for Christian Grey, a damaged dreamboat with a bondage fetish.

Marcel's a surprise choice for the hot property given her relatively scant writing credits; here's hoping her script keeps all the salaciously sexy allure of the books, which will be one of the bigger challenges Universal and Focus face with their big-screen adaptation.
One hurdle: Making a 50 Shades of Grey movie that's half as great as this fan-made trailer:
Oh, man. Never gets old.
Once a script's in place, the next trick will be casting their perfect Christian Grey. Someone not too old, not too young, the picture of male perfection and virility. An actor capable of pulling off both brute sensual dominance and crippling emotional trauma. A dude who knows how to wear a suit.
Well, Marcel did co-found a theater company with Tom Hardy after the two worked together on Nicholas Refn's Bronson, which she re-wrote. (Another fun fact: Dad Terry Marcel wrote and directed 1980's Hawk the Slayer.) Maybe she can make a phone call... who's down with casting Tom Hardy as Christian Grey?
The official press release:
UNIVERSAL CITY, CA, October 8, 2012—Universal Pictures and Focus Features today announced that Kelly Marcel will write the screenplay to the highly anticipated film adaptation of "Fifty Shades of Grey." Michael De Luca and Dana Brunetti will produce the film based on E L James' #1 bestselling book, alongside James. The announcement was made by Universal Pictures Co-Chairman, Donna Langley and Focus Features' Chief Executive Officer, James Schamus.

Marcel wrote the 2011 Black List script, Saving Mr. Banks, the story of Walt Disney's twenty-year pursuit of the film rights to author P.L. Travers' novel, "Mary Poppins," and the rocky relationship that formed between the two. The film is currently in production at Walt Disney Studios starring Tom Hanks, Emma Thompson and Colin Farrell with John Lee Hancock directing. Marcel served as the co-creator and executive producer of the Amblin/FOX-TV series Terra Nova, for which she wrote the series' pilot episode. She will also produce The Madonnas Of Echo Park for HBO.

"Kelly's work demonstrates her flawless structural technique and passionate commitment to emotion, humor and depth of character which is particularly visible in the celebrated screenplay for the upcoming Saving Mr. Banks," said De Luca. "We were all taken with the depth and passion of Kelly's engagement with the characters and world E L James has created, and we knew she was the right person to augment our Fifty Shades family," added Brunetti.

Universal Pictures and Focus Features acquired the rights to the three books in the "Fifty Shades of Grey" trilogy in March of this year. Focus Features will market and distribute the first film in partnership with Universal. "Fifty Shades of Grey" has become a global phenomenon and the trilogy has been translated in 45 languages worldwide since its release. In the U.S. alone, the "Fifty Shades" trilogy has sold over 32 million copies in e-book and print, making it one of the fastest selling book series ever.

"Fifty Shades of Grey" follows the relationship of 27-year-old billionaire Christian Grey and college student Anastasia Steele. Subsequent novels in the series, "Fifty Shades Darker" (September 2011) and "Fifty Shades Freed" (January 2012) explore the couple's deepening relationship. For more information please see the official Fifty Shades of Grey Facebook page: http://www.facebook.com/fiftyshadesofgreymovie.

Marcel was represented in the deal by WME and Casarotto Ramsay & Associates Limited.
[Deadline]