Glimmers Of Gold: An Early Look At The 2013 Oscar Race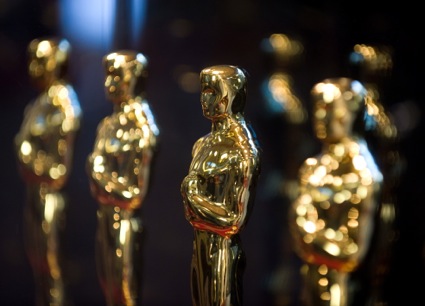 BEST SUPPORTING ACTOR
It'll take a miracle, or at least a mild injustice, to take this statuette away from Philip Seymour Hoffman, whose performance in The Master lives up to the title. But Alan Arkin (Argo), John Goodman (also Argo), Tommy Lee Jones (Lincoln), Robert De Niro (Silver Linings Playbook), Hal Holbrooke (Promised Land), and Jim Broadbent (Cloud Atlas) will give it their best shots. Oscar savant Scott Feinberg over at the Hollywood Reporter is long on Leonardo DiCaprio in Django Unchained (who, for me, comes off as a cross between Snidely Whiplash and Foghorn Leghorn), and baker-turned-actor Dwight Henry from Beasts of the Southern Wild.  Awards Daily blogger Sasha Stone warns her fellow pundits never to prognosticate with their hearts, but I have the highest hopes for Sacha Baron Cohen as evil innkeeper Thénardier in Les Misérables, which is a meaty enough part to catch the Academy's attention.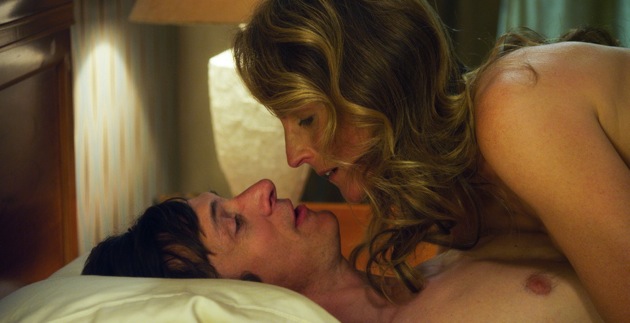 BEST SUPPORTING ACTRESS 
Leading the pack is Sally "You Like Me!" Field, who plays Mary Todd to Day-Lewis's Abe Lincoln. Amy Adams also seems to figure on every blogger's list for her turn as a devoted wife, cult acolyte, and handjob artist in The Master. Helen Hunt (The Sessions) is also a pretty common pick. And six-time nominee (and two-time winner) Dame Maggie Smith could clear some room on her mantle for another statuette: her performance in The Best Exotic Marigold Hotel is as warm and nuanced as the dowager she plays on Downton Abbey is acerbic. Les Misérables' trio of grisettes Anne Hathaway, Amanda Seyfried, and Samantha Barks could all potentially cadge a nomination, although the promos seem to indicate that Universal is pushing Hathaway.
Did I miss anyone?  Let me know in the comments.
Julian Sancton is a writer based in Manhattan. He has contributed to Vanity Fair, Esquire and Playboy, among other publications.
Follow Julian Sancton on Twitter. 
Follow Movieline on Twitter.