Two New Skyfall Clips: Ladies, 007 Knows About All The Fear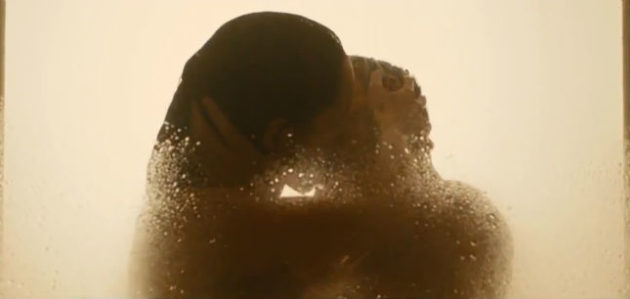 I wonder how much pure willpower it takes for Daniel Craig to look as tirelessly cool and bad-ass as he does in every second so far of Skyfall, a Bond pic whose plot I have very little knowledge of despite all the ads, other than Javier Bardem is a blonde-wigged weirdo villain, 007 bags more exotic ladies in exotic locales, and he jumps onto exploding trains while nonchalantly adjusting his cufflinks. That cufflink move gets a lot of mileage. Watch two new exciting-but-not-terribly-expository spots from Skyfall and tell me I'm wrong.

The first clip, "Precise Intelligence," is all about how M (Judi Dench) always kinda-sorta but not really knows where her #1 agent is at all times because he's probably on a yacht in the South China Sea macking on ladies on boats and in showers. I mean, obviously.
The second offers a little more: Femme fatale Sévérine (Bérénice Marlohe) leans in and SUPER SERIOUSLY asks Bond, "How much do you know about FEAAAAH?" What follows is the first semi-hilarious bit we've seen from Skyfall, just because Craig's response is SO INTENSE. I mean, look at this face: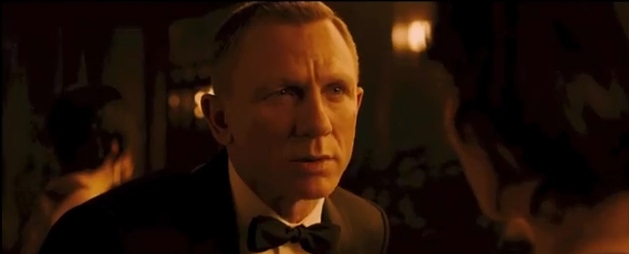 BOND KNOWS ABOUT ALL THE FEAR, BABY.
Then, BOOM! Cufflink move at the 0:17 mark. Come November we're all going to live for that cufflink move, people.
Skyfall skyfalls into U.S. theaters on November 9.
Follow Jen Yamato on Twitter.
Follow Movieline on Twitter.