High and Low: Altman's A Wedding Mines Matrimony For Laughs, Dante Plumbs Fear In The Hole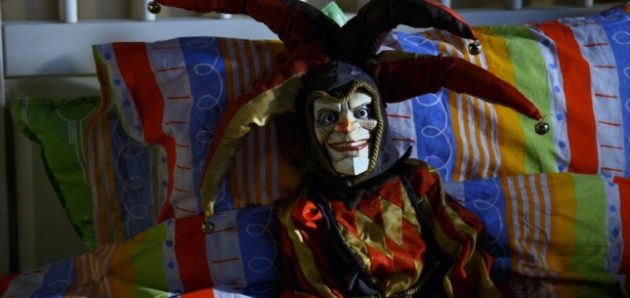 This week's DVD releases include "lesser" but no less entertaining movies by two American mavericks working in their favorite genres: Robert Altman satirizing an American institution with an ensemble cast so large it practically needs the old Cinerama process to get everyone on the screen, and Joe Dante mixing laughs, jolts and teens in peril.
HIGH: A Wedding (Anchor Bay; $9.98 DVD)
WHO'S RESPONSIBLE: Written by John Considine, Patricia Resnick, Allan Nichols and Robert Altman; directed by Altman; starring Carol Burnett, Lillian Gish, Vittorio Gassman, Mia Farrow, Paul Dooley, Dina Merrill and Lauren Hutton.
WHAT IT'S ALL ABOUT: It's the wedding day for Dino Corelli (Desi Arnaz, Jr.) and Muffin Brenner (Amy Stryker), but the happy couple don't steal focus in Altman's hilarious 1978 follow-up to Nashville. The class divide between the two families — Dino's related on his mother's side to the wealthy, snobbish Sloan clan while the nouveau-riche Brenners own a truck stop — provides the crux of the comedy, though all sorts of intriguing subplots, tropical storms, sexual secrets and all-around inappropriate behavior pop up throughout the happy day. With this many farcical goings-on in one huge mansion, it's no surprise that Altman later turned this script into an opera.
WHY IT'S SCHMANCY: While critics often dismiss A Wedding, given that it comes on the heels of the director's masterpiece, it's a biting, bracing comedy that ranks among the great screen satires of the 1970s. If you've ever been to a big wedding, you know the phenomenon of not knowing who everyone is, and this film requires at least a few viewings before you can nail down all the relationships among the 48 — twice as many as Nashville's 24 — characters. You'll find those viewings to be rewarding, since there are so many hilarious performances and oddball supporting characters that you might miss the first time you watch.
WHY YOU SHOULD BUY IT (AGAIN): This title was mostly lost in the shuffle for years. It was originally available on DVD only in a 2006 Altman box set with three other titles before becoming a solo release with little fanfare the following year. Now that Anchor Bay is giving A Wedding another go, movie fans who missed this gem in the Altman oeuvre have a chance to check it out. (Extras-wise, there's but one featurette, and someone needs to release that opera on DVD, too.)
LOW: The Hole (Big Air Studios; $14.99 DVD, $20.99 Blu-Ray)
WHO'S RESPONSIBLE: Written by Mark L. Smith, directed by Joe Dante; starring Chris Massoglia, Haley Bennett, Nathan Gamble, Teri Polo, Bruce Dern, Dick Miller.
WHAT IT'S ALL ABOUT: After moving into a new house, brothers Dane (Massoglia) and Lucas (Gamble) discover a trapdoor held shut with a half-dozen padlocks. Consumed by curiosity, they open it, only to find a seemingly bottomless cavern on the other side. They soon realize that the hole knows what you fear most, and with the help of next-door neighbor Julie (Bennett), they fight to overcome their deepest terrors.
WHY IT'S FUN: The Hole has that overly-bright look you'll recognize from cable movies and low-budget direct-to-DVD flicks, but nobody juggles comedy and horror like Dante, the man behind both Gremlins films, The Howling, Piranha and Matinee. Even if he's working on the cheap, he's still inventive and funny, and the film offers some effective frights and charming performances (particularly from Bennett and Gamble), all wrapped up in a moral not unlike the one currently being offered up by ParaNorman.
WHY YOU SHOULD BUY IT (AGAIN): Minimally released in U.S. theaters, it's more than likely that you missed this one during its all-too-brief run on the big screen. So, this DVD is your only chance to see the movie at all, even if the handful of extras offered here are pretty thin gruel.
Alonso Duralde has written about film for The Wrap, Salon and MSNBC.com. He also co-hosts the Linoleum Knife podcast and regularly appears on  What The Flick?! (The Young Turks Network).  He is a senior programmer for the Outfest Film Festival in Los Angeles and a pre-screener for the Sundance Film Festival. He also the author of two books: Have Yourself A Movie Little Christmas (Limelight Editions) and 101 Must-See Movies for Gay Men (Advocate Books).
Follow Alonso Duralde on Twitter.
Follow Movieline on Twitter.